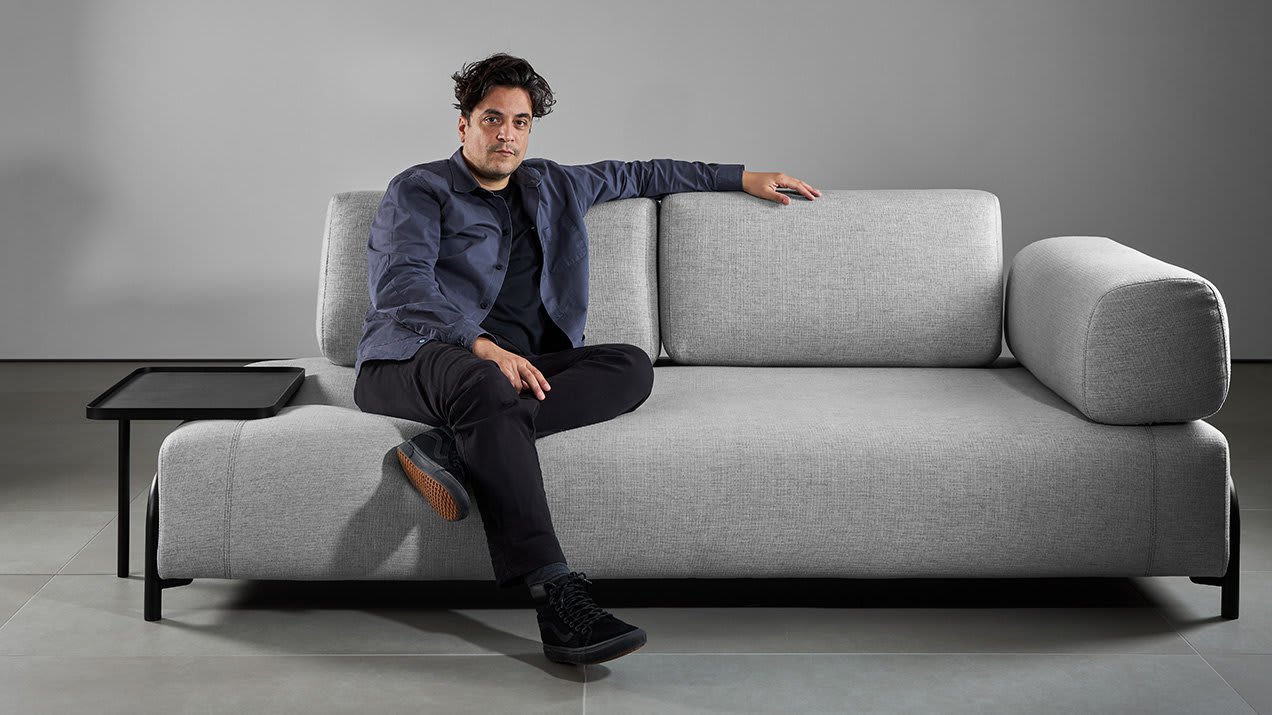 "I believe that design is something sleek, precise, smart and neutral made to simplify and optimise. It is a tool that helps us in creating objects that make our life practical and functional, with an emotional influence".
He is in charge at Kave Home of the upholstered products such as chairs, sofas, armchairs and much more. At the beginning of his career he moved to Milan where he found himself in the epicentre of design and experienced it "as a lifestyle". His vast experience has always been related to home furniture design but ranged from electronic devices to graphic design.

He says that inspiration is found everywhere. "Travelling and seeing cities, objects, industrial and artisanal processes are my main source of inspiration".