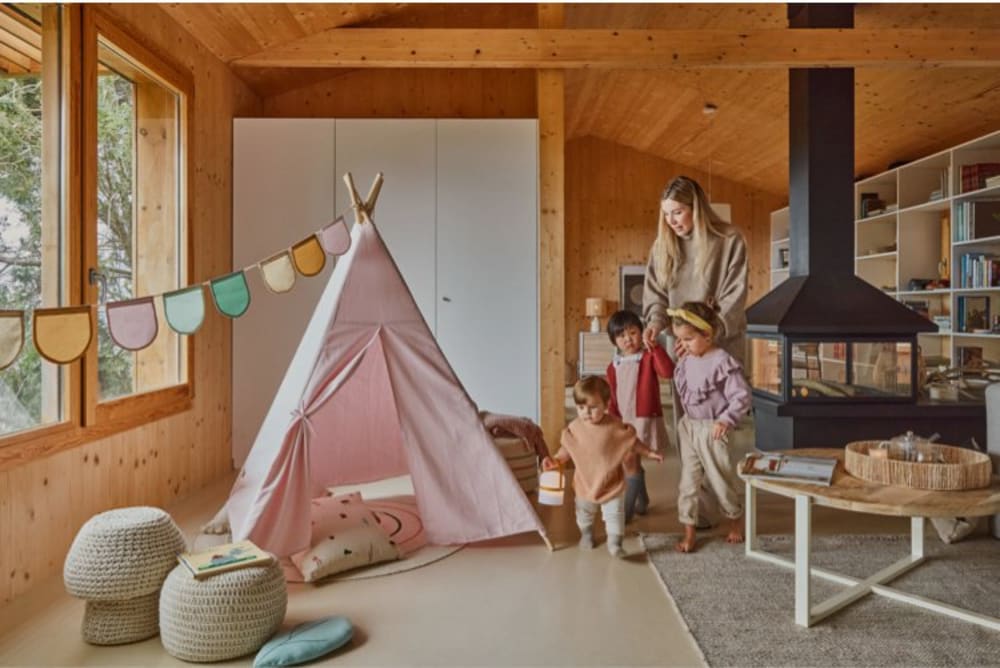 Children's furniture and decoration
Kave Kids
Find everything you need for your little ones. From your newborn's first bedroom to a fun, original den for your growing child, where their imagination and creativity can run free. Discover our selection of furniture, accessories and children's decoration, from maternity to age 12.
What is the Montessori method?
The Kave Kids evolving furniture collection is based on Montessori learning, an educational methodology that fosters their autonomy and encourages them to interact with these pieces freely and safely. A way to help them learn as well as stimulating their creativity and curiosity as they grow.
View collection
Our Kave Kids' favourite looks
We take a peek inside some cool kids' rooms to bring you ideas and inspo