Geometric design takes control of this house to give a modern, innovative appearance. A living/dining room with a home office where industrial style is the main event. The combination of metal with wood results in a minimalist style with plenty of character.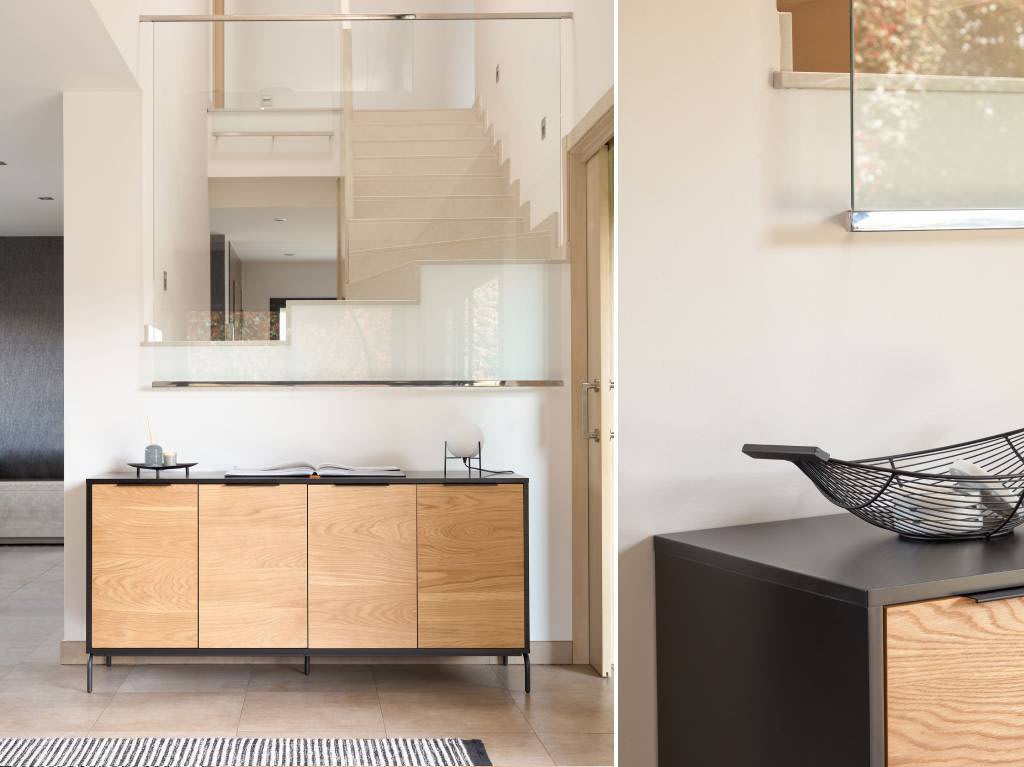 Industrial and minimalist
The complete Savoi collection, made with steel and wood, is the right choice is you want to get this style.

A Kave Cares design collection, created by Carlos Margarit, exclusively for Kave Home.

The steel handles and legs bring out its design of straight, fine lines as a clear nod to lovers of minimalism.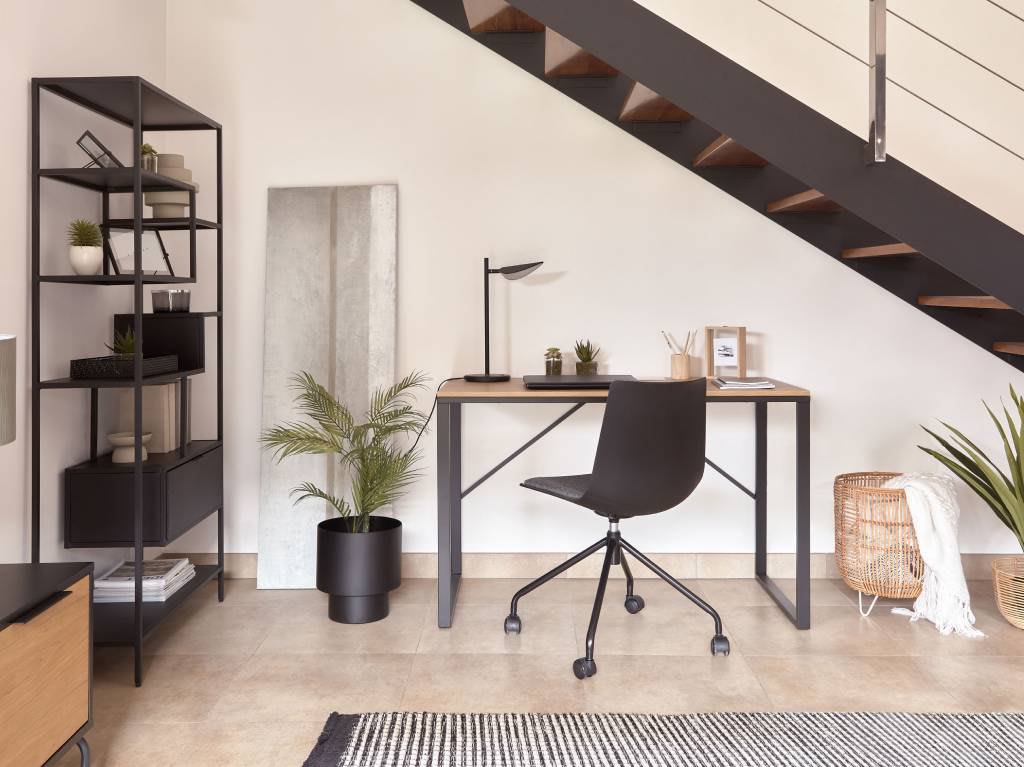 The order of geometry
For the home office? You need plenty of order, and geometry is an expert on the matter.

It's an inspiring space where everything you need is to hand.
"Using geometry we create unique visual effects, that help us to play with depth and field, and alter the perspective of dimensions."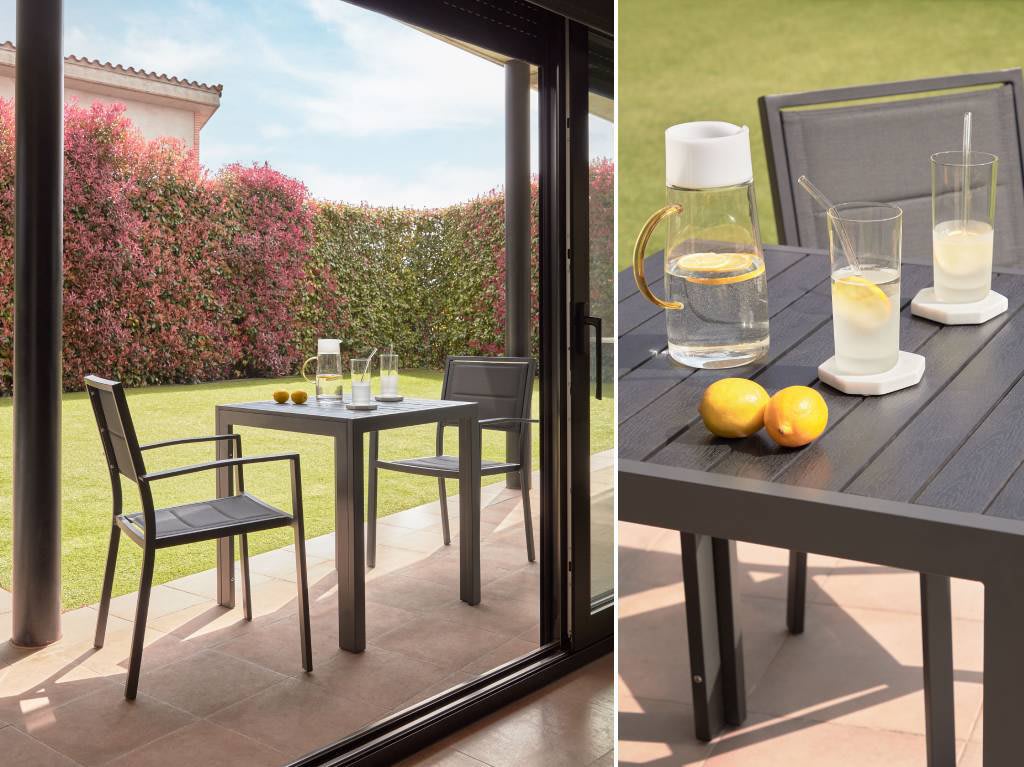 Where do we eat?
Breakfast in the garden withSirley

A collection made from aluminium, that's 100% suitable for outdoors, and UV-ray resistant polywood.

Dinners in your interior withNiut

This table has style down to the last centimeter. That's why its base has an original, geometric shape, ending in a circle for better stability.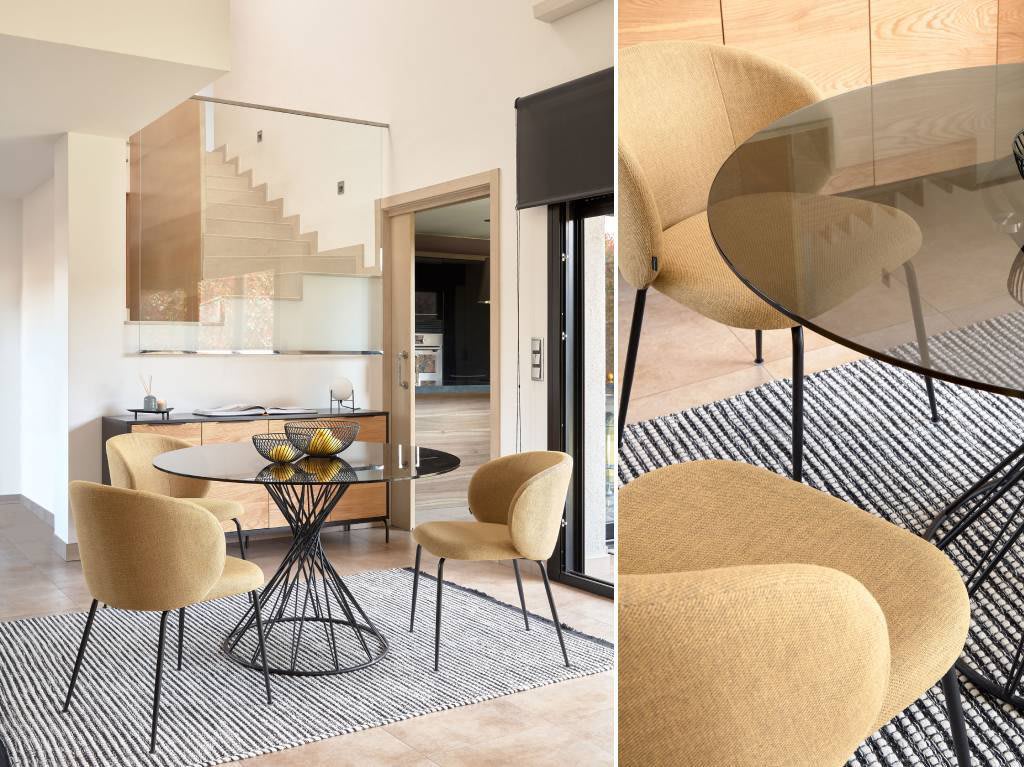 Sept. 2, 2022, 2:14 p.m.