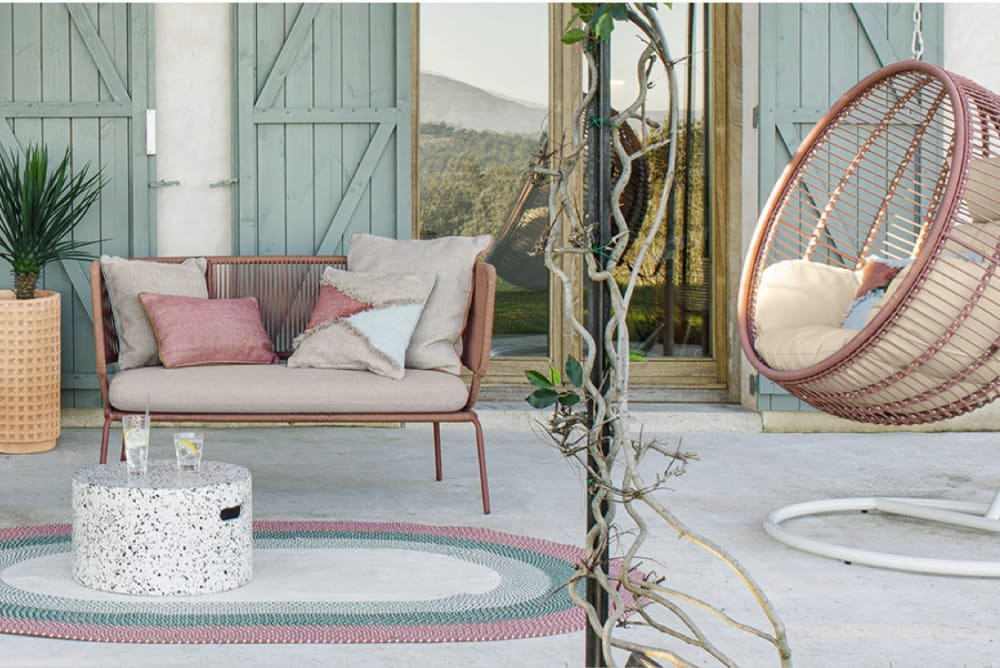 Outdoor Collection 2021
All about Terracotta
Fill your outdoor space with personality with this collection aimed at the boldest design fans. The natural materials and new colour palette in terracotta tones will make an instant impact.
See edit
Disconnect to reconnect
Bring your outdoor space up to the minute with this year's biggest colour: terracotta. There's no doubt about it: a hanging chair like this one will add tons of character to your summer living area.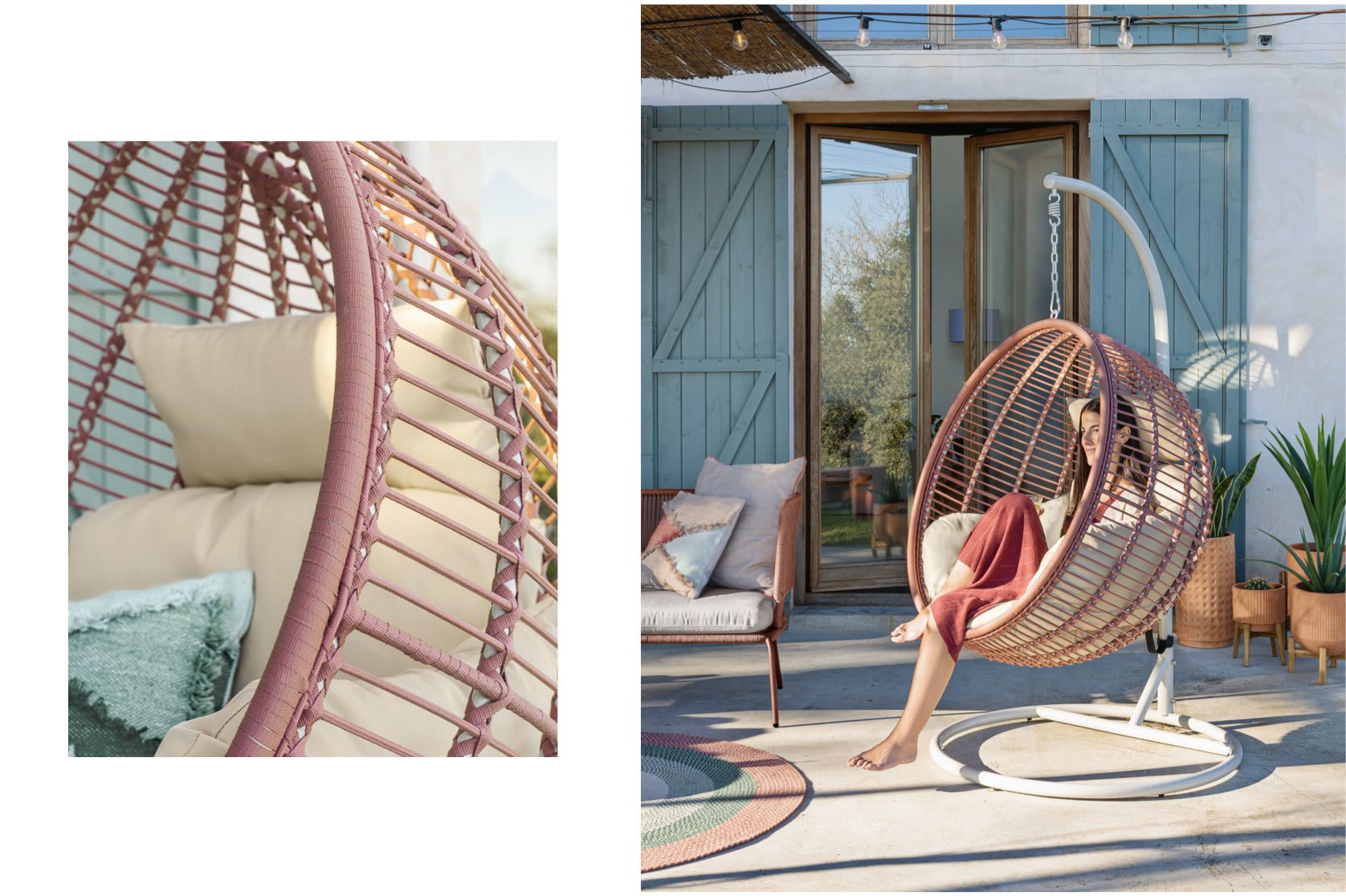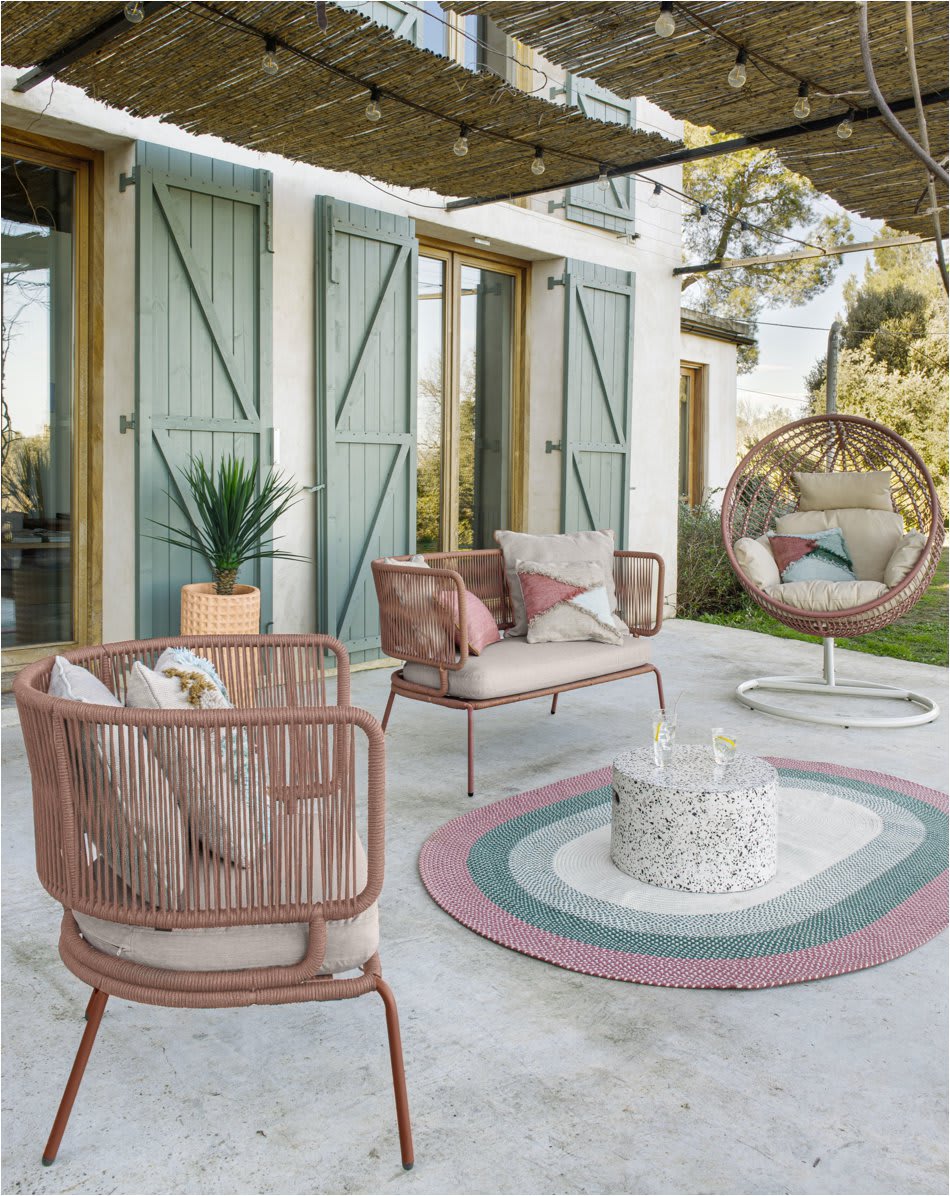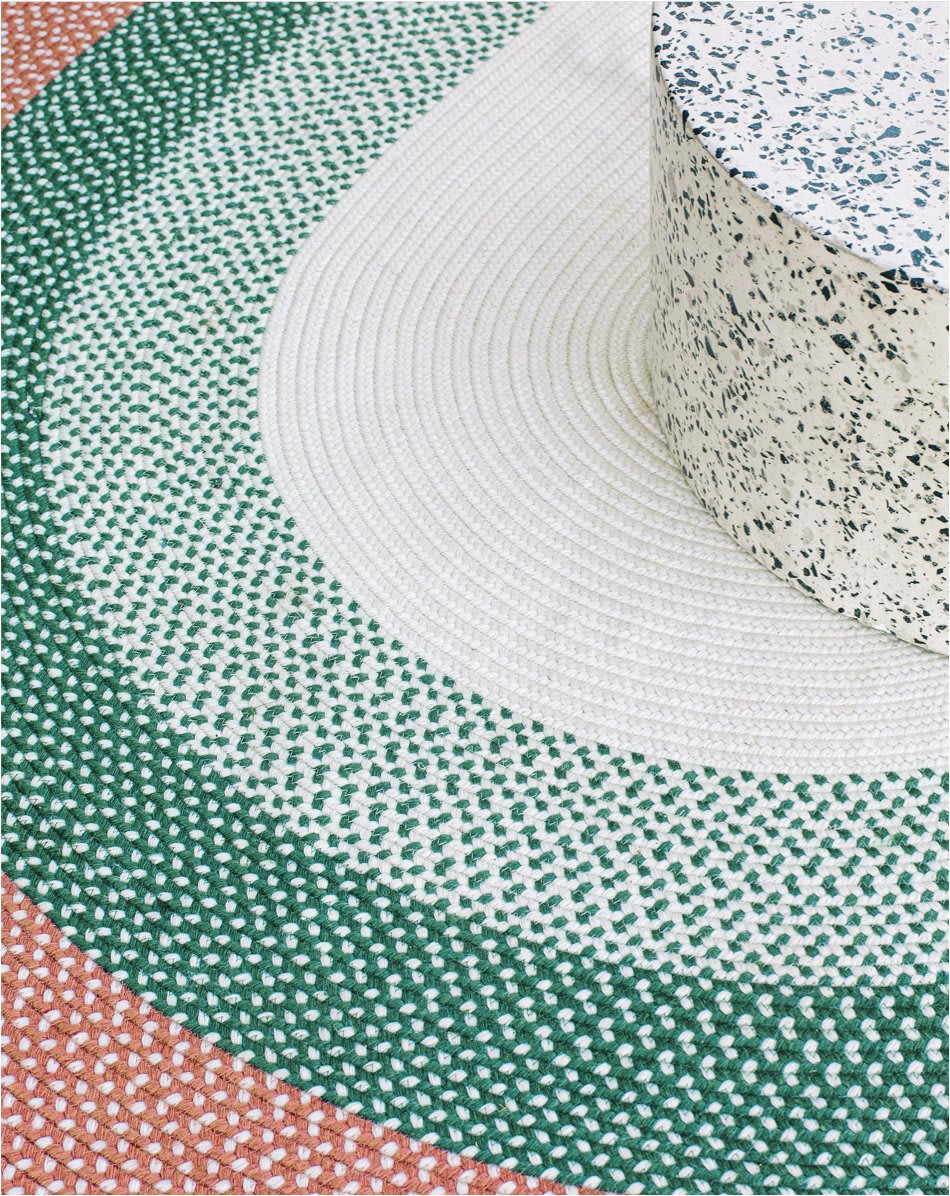 Outdoor rugs are a must-have, especially when they're made from 100% recycled PET. The colour and round shape make this an easy way to bring style to your space and is perfect for your home and the planet. What's more, you can complete the look with the cushions from the collection, designed for 100% outdoor use.
"Terracotta is a sustainable material with a small carbon footprint, and the best part is that it's recyclable and easy to bring back into the loop"
Jordi Díaz, designer of the Outdoor collection
In the mood for Terracotta
A type of clay, this natural material is usually crafted by hand using traditional techniques. With a name meaning 'baked earth', traditional terracotta can be found in modern exteriors everywhere at the moment. Frequently used in construction and sculpture, it's now a go-to material for interiors stylists seeking natural, sustainable materials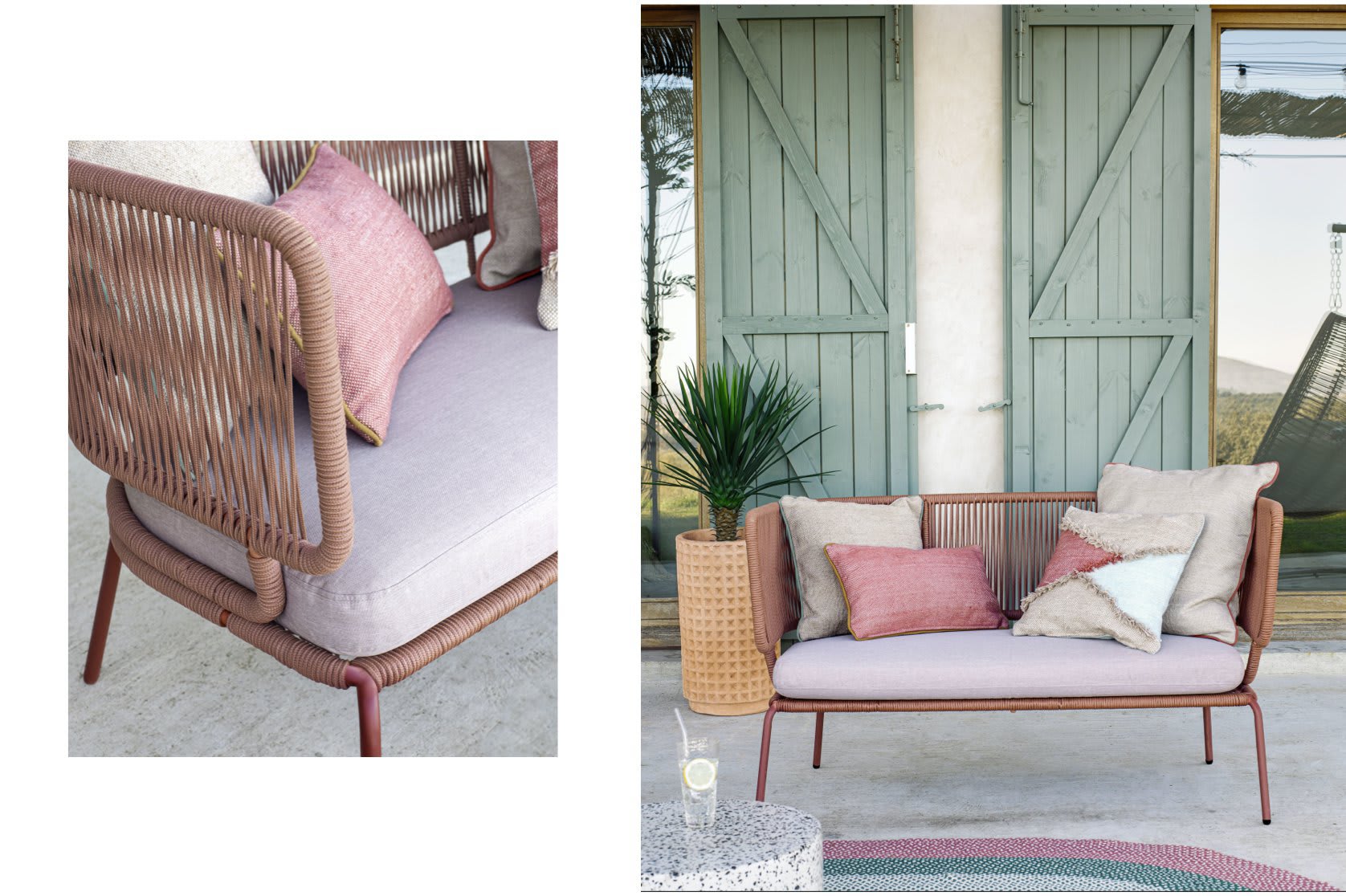 A Martini in the sunshine
On the beach or on your terrace. The trend-setting design of the Chabeli armchair is an invitation to outdoor relaxation, featuring eco-friendly wood combined with a hand-woven seat in terracotta.
The joy of the great outdoors
Nadin has been designed exclusively for Kave Home by Tapio Antilla, with extra authenticity courtesy of the hand-woven rope that forms the backrest. Suitable for use indoors or outdoors under cover.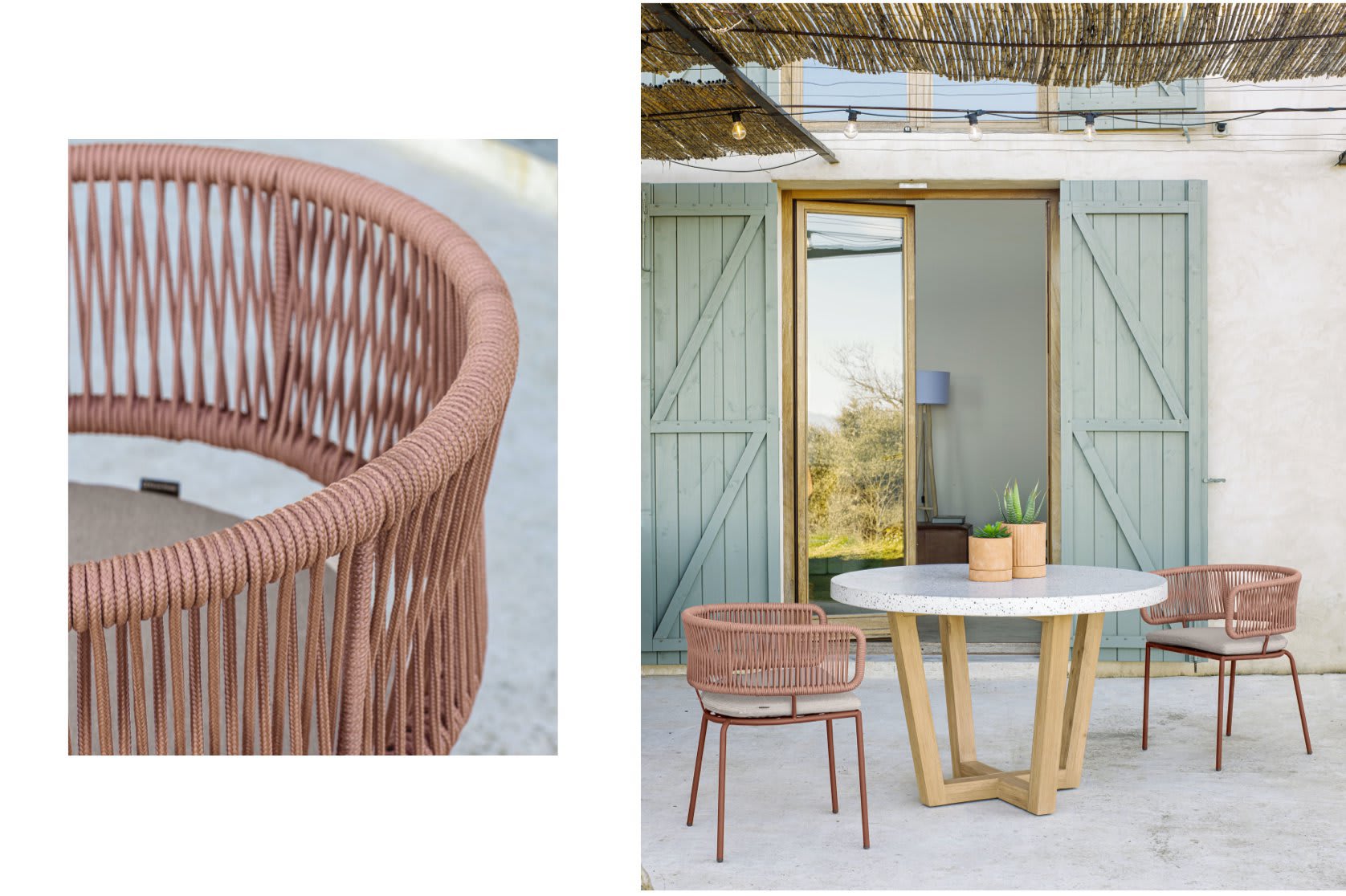 The materials of the moment. We've got them covered!
Terracotta is a mineral-based material and the hottest colour for your outdoor space. Classic terrazzo is back in the shape of new and 100% Mediterranean designs.
The best gardener for your plants
Our terracotta planters are moisture- and UV-resistant. The mineral-based material adds a natural look to your space while the wooden stand will offer your plant more sunlight.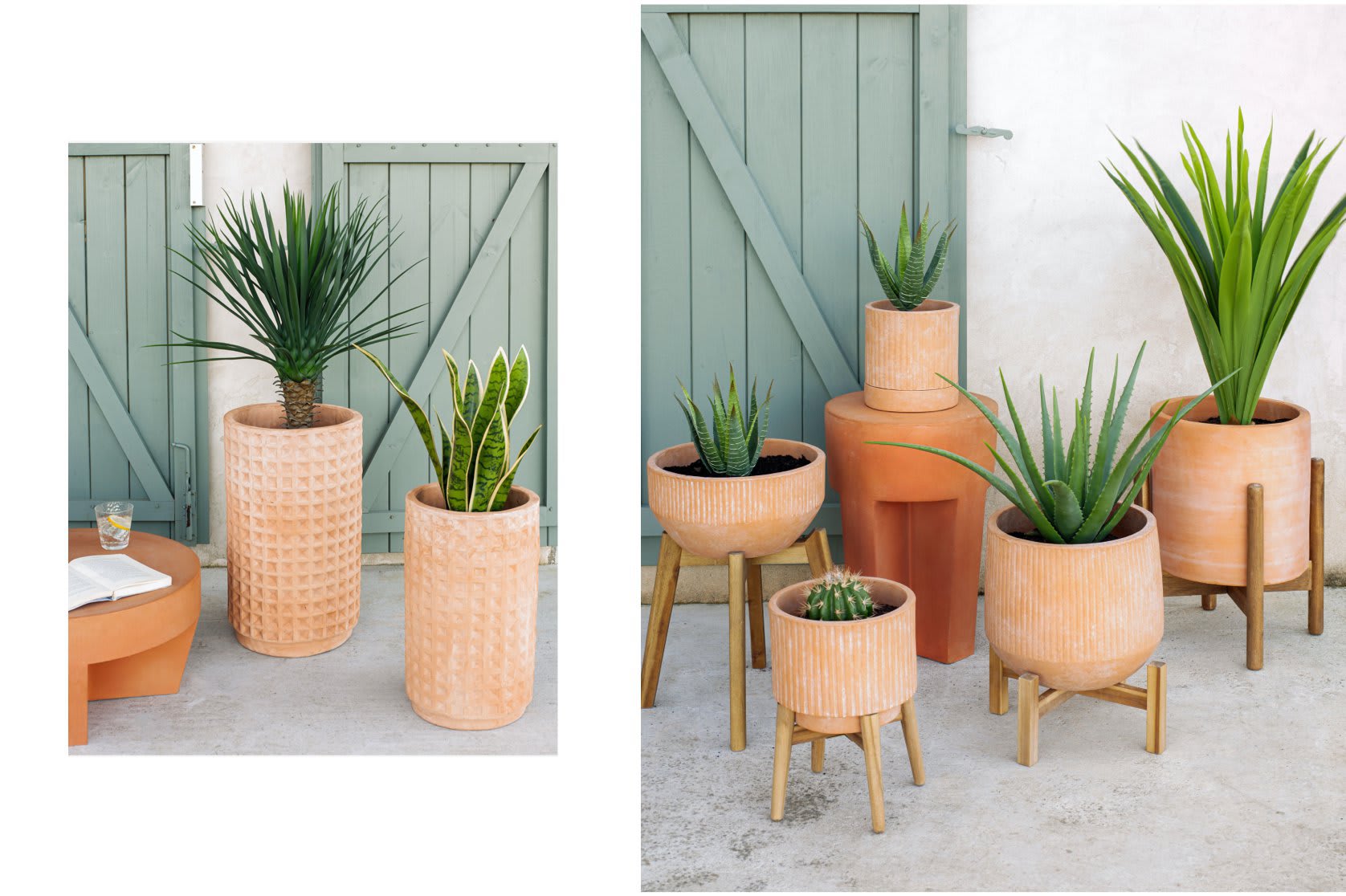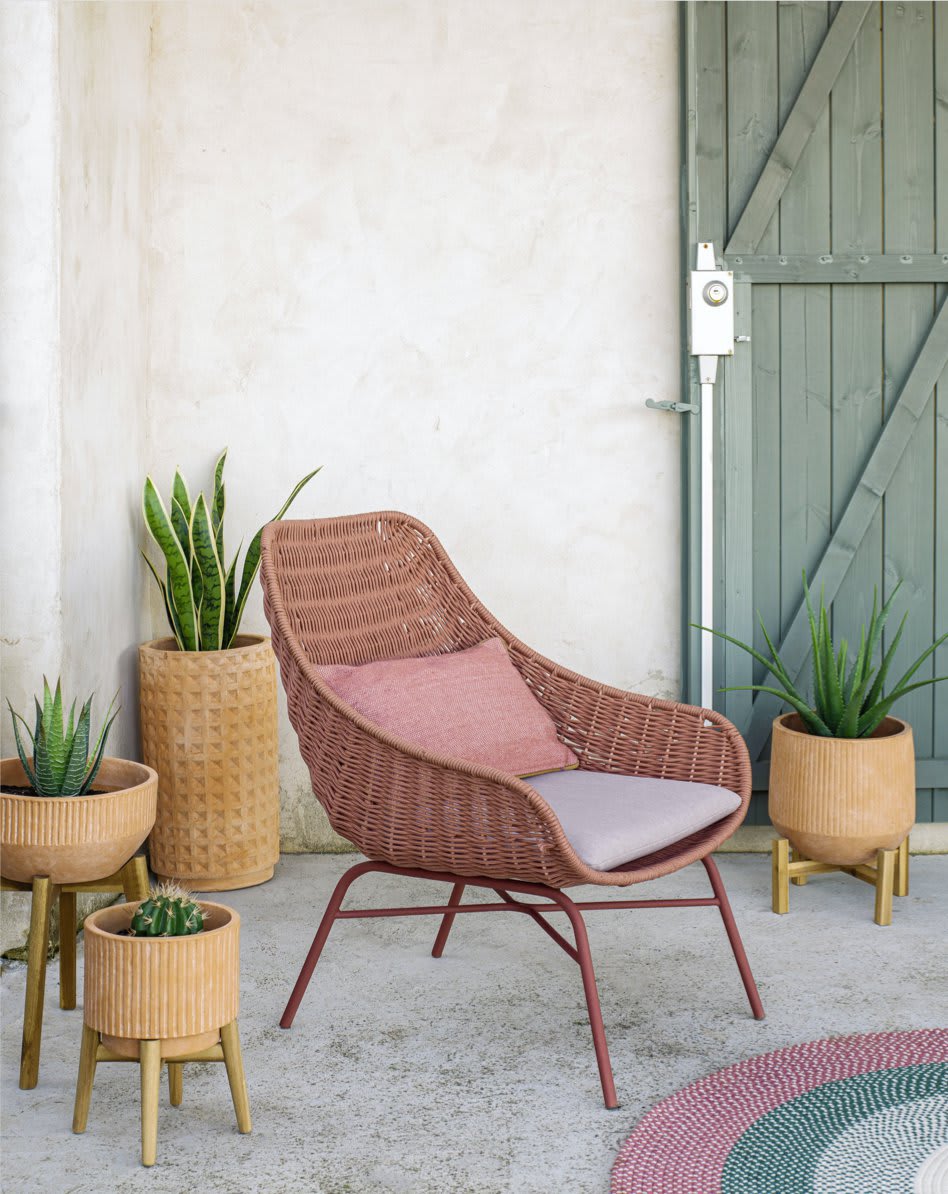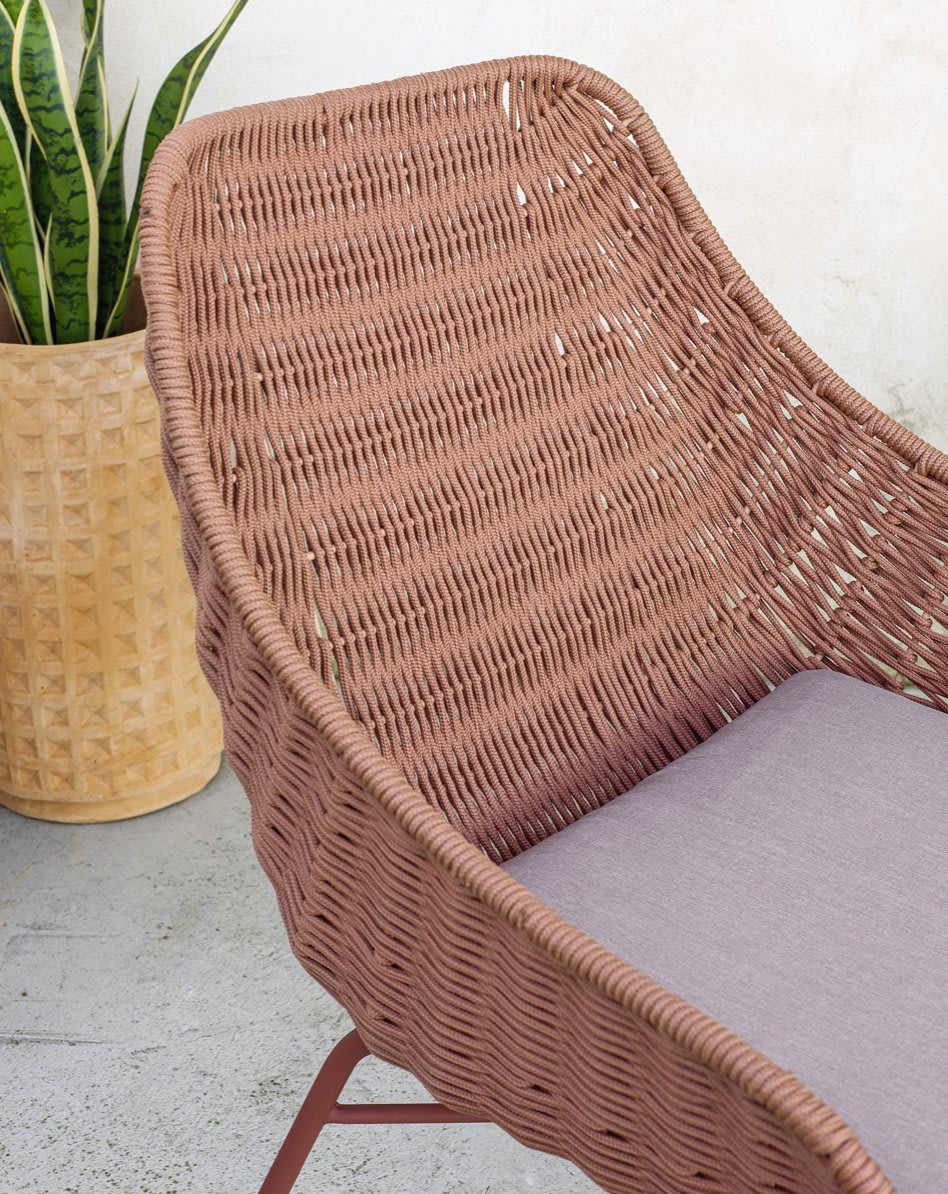 A relaxing hideaway
The Abeli armchair is designed with your relaxation in mind, either indoors or outdoors under cover. And, of course, you'll need some planters at different heights to show off your plants the way they deserve.
Eco-participation
Give a second life to your used furniture, mattresses, comforters and pillows. When you want to get rid of them, if they are in good condition, you can give them to a structure of the Social and Solidarity Economy, near your home. Otherwise, you can drop them off at the waste collection center in the dumpster dedicated to used furniture.
Collected in the Eco-mobilier skips, these products are sent to sorting centers where the materials are separated by flow (wood, scrap metal, plastic...) to be transformed into new recycled raw materials and used to manufacture other products or to be recovered in the form of energy to be used as fuel in cement plants.
Find all the collection points to give/throw away your used furniture, close to your home on eco-mobilier.fr
Ey! Some products are not longer available
If you want to continue please update your basket