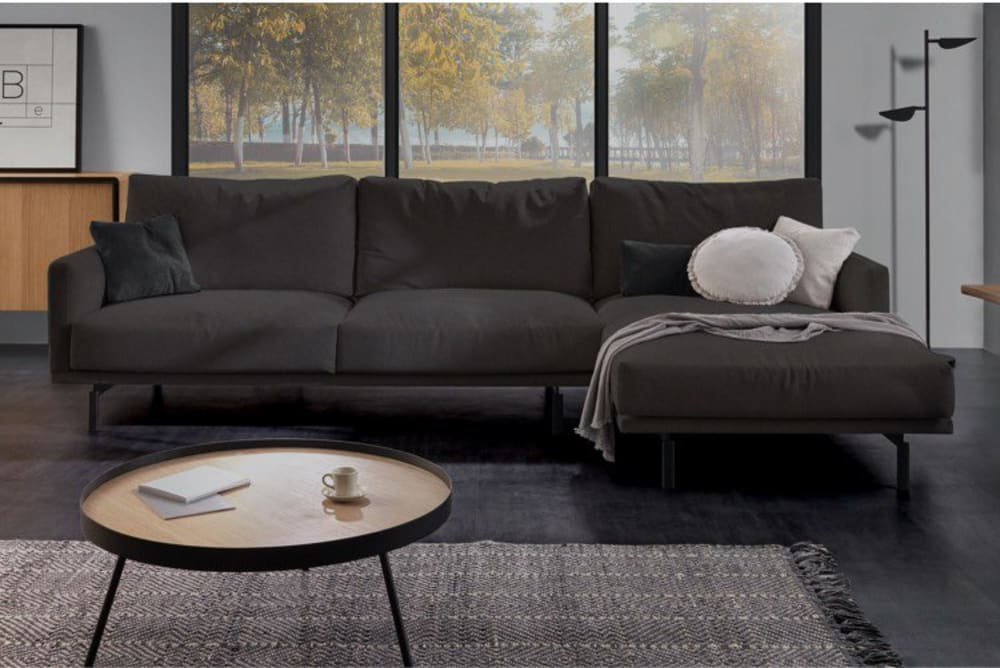 Scandinavian style living room
The Comfort Zone
Less is always more
You'll love these comfy sofas designed by Óscar Doll from the Kave home team. With their straight lines and neutral tones, Galene and Noa are impossible not to fall for.
Minimal designs, with straight lines and strong neutral tones, make these sofas absolutely timeless.
What's more, their padding is made from eco-friendly recycled fibres.
The Lenon collection, sustainable wooden pieces for your cosy nook
An exclusive collection designed by Carlos Guijarro for Kave Home. Made in Europe from oak, the unique design is visible in every inch and adds an authentic feel to your home.
Every piece has been made according to ethical and socially-responsible principles and the wood has been sourced from sustainable forests with controlled felling.
Lenon is designed to help you distribute your space efficiently. Thanks to its dimensions, you'll be able to make use of every nook and cranny and create more storage space.
Discover it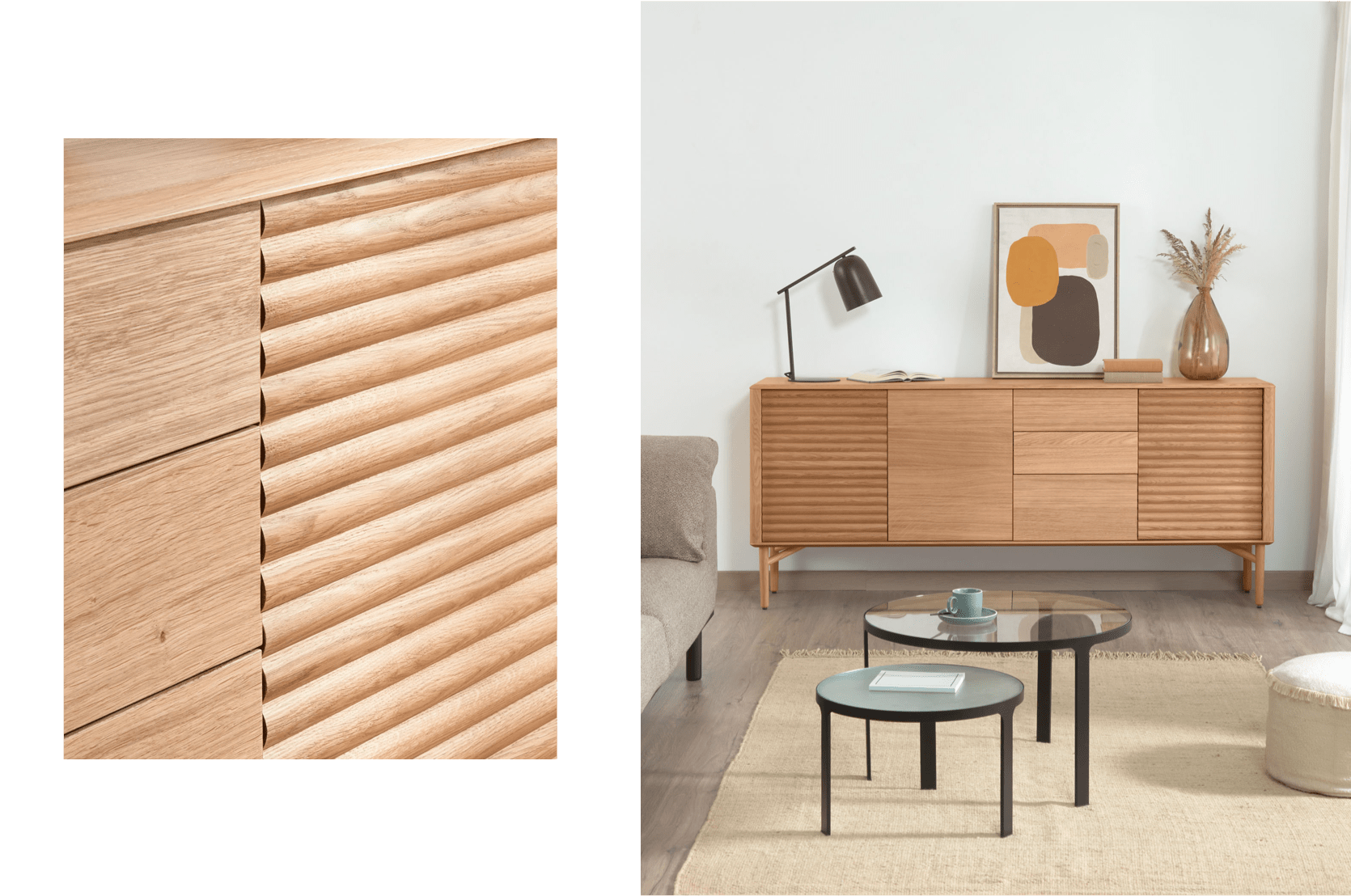 Fine dining in the comfort of your own home
At Kave Home, we want your dining room to feel as special as your favourite restaurant. Where better to enjoy a meal than in your own stylish space?
If you need your new table to save space and have room for your guests, we suggest Atminda – our extendable table with a porcelain top. For a more minimal and functional look, combine it with accessories in the same tones. We love the grey Adam chair, for example.
Or if you love neutral tones and natural materials, check out the Maryse extendable table. Combine it with Safina chairs, made from recycled materials.
View selection
5 essentials for a Scandi-style bedroom
Transform your bedroom into a temple of relaxation with the new Shayndel bed. A combination of materials and textiles to bring you inner peace.
Keep all your essentials to hand with the Wari table.
Add a welcoming vibe with a warm, flat rug. Our secret? Choose one in a solid colour or with geometric patterns and you can't go wrong.
Brighten up your room with a mirror. Nerina is ideal for adding an elegant and stylish touch.
A Scandinavian-style bed wouldn't be complete without some extra cushions. Mix and match fabrics and colours while keeping it neat and simple.