On Trend is the new collection of sustainable, current designs in cool pastel finishes that are here to stay. And, of course, their opposite: black & white, another big trend for creating calm, tranquil interiors and all the good vibes you need.
Let's take a look around a inspirational minimalist home – you'll want one just like it.
Shake things up and make the transition to autumn fun this year with powdery tones and vibrant spaces.
Welcome home, again
Your hallway knows that it takes a bit of personality to make an impression. With the minimalist Nerina mirror, it's sure to wow you and your guests. The Maite and Lien pictures make the best companions. Art in your hands!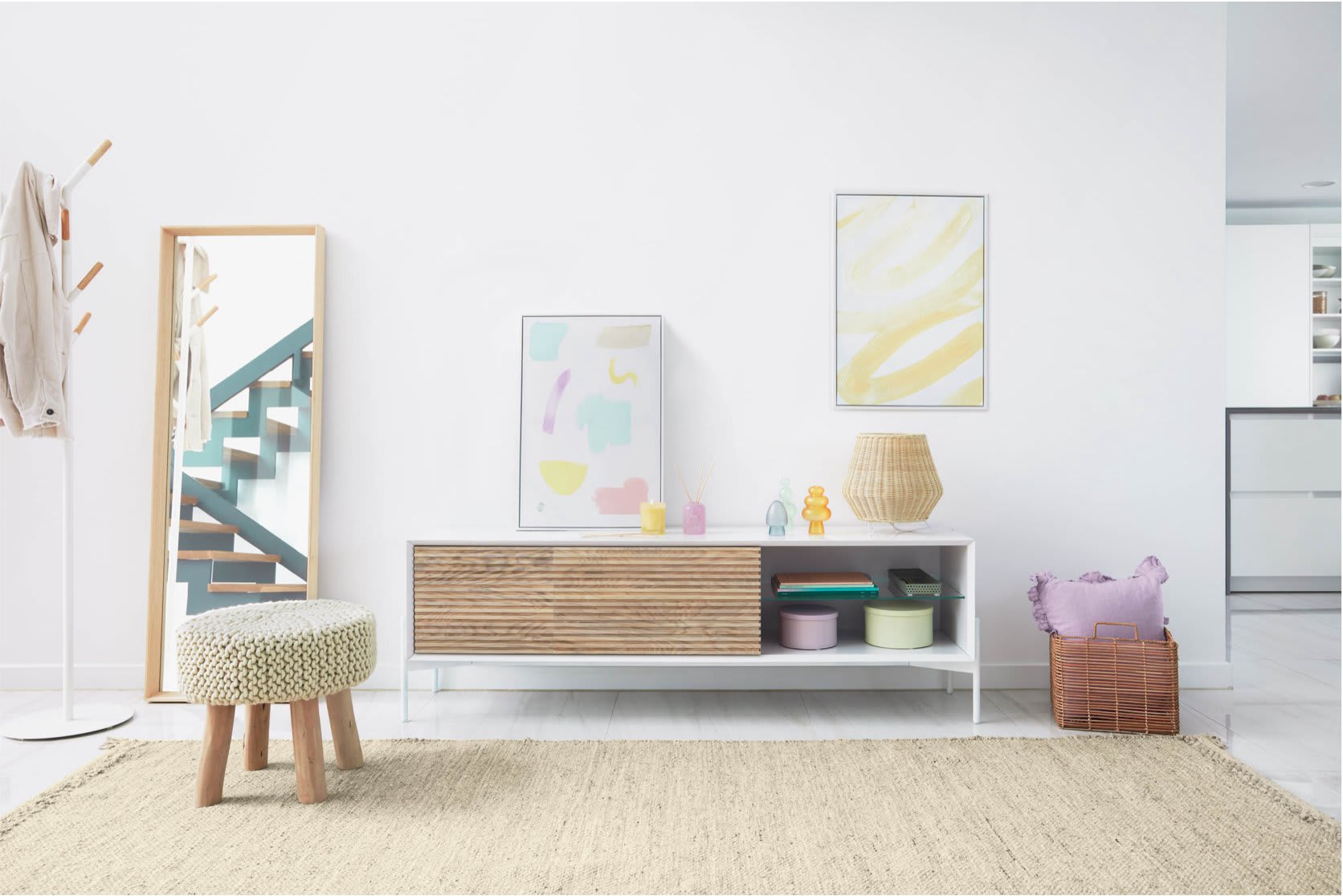 Put a Galene sofa in your living room
Did you know that the sofa is the key choice you need to make according to your lifestyle and will influence what you put in the rest of the space? The Galene sofa is a sure thing. It comes in two, three and even four-seater versions, as a chaise longue and corner sofa.
Dress your home to impress and set trends with these 100% sustainable cotton covers, blankets and accessories, designed by Kave to curate a space with a variety of textures and relief patterns. When it comes to enjoying your home, what could be better than natural materials?
Come over for breakfast
One of our star pieces, the Konna chair is designed with contemporary lines and for maximum comfort. It returns this season in new colours: green, grey and beige, with solid ash wood legs and chenille upholstery – a huge fabric trend.
Mix pastel colours with natural fibres such as rattan, cotton and linen – the ideal combination to make style statements everywhere.
Decoration in pastel tones
Be bold with trending colours and Sayuri's porcelain tableware in pink and white or green and white. Your everyday foodie moments have never looked so good
Set the mood with the Pastel Tones scented candle, with bergamot, citrus, eucalyptus and floral notes and inspired by the sensation of returning to a tidy, peaceful home.
Marielle, much more than a collection
Marielle means 'star', which is why we say that every piece deserves the spotlight, thanks to the patterns of shadows and grains in the ash veneer. Want to know the best part? It's a unique collection by Kave Home, designed by Jordi Dedéu.
Discover all eight pieces for an all-over look at home. From the living room to the dining room via the hallway and bedroom.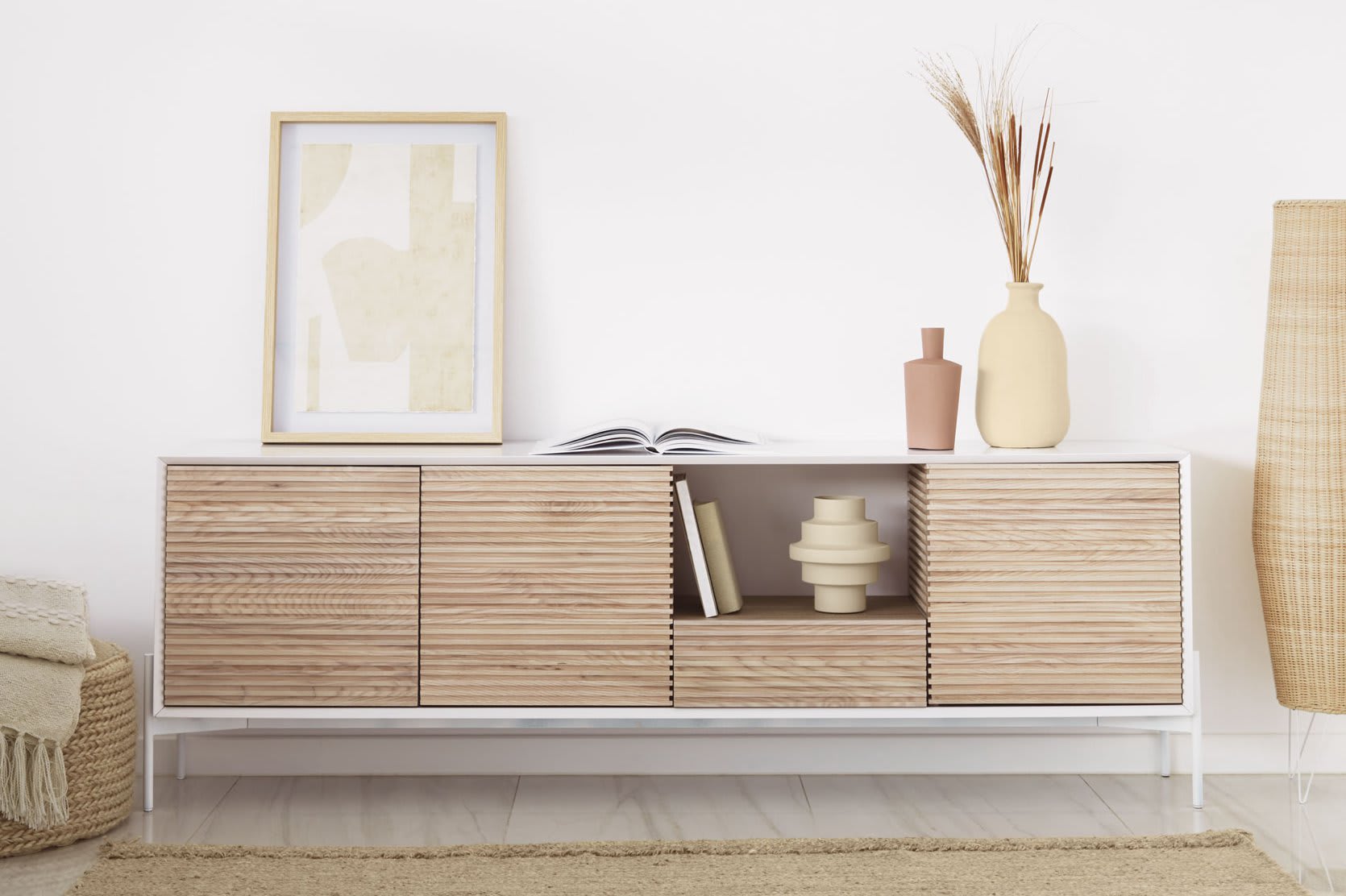 A dining room with character
The Benilda and Maureen chairs have an eye-catching modern retro style thanks to their characterful design and materials. The star of this all-over interiors look is the Niut round table – a must-have item thanks to its durable, scratch-resistant and easy-to-clean top.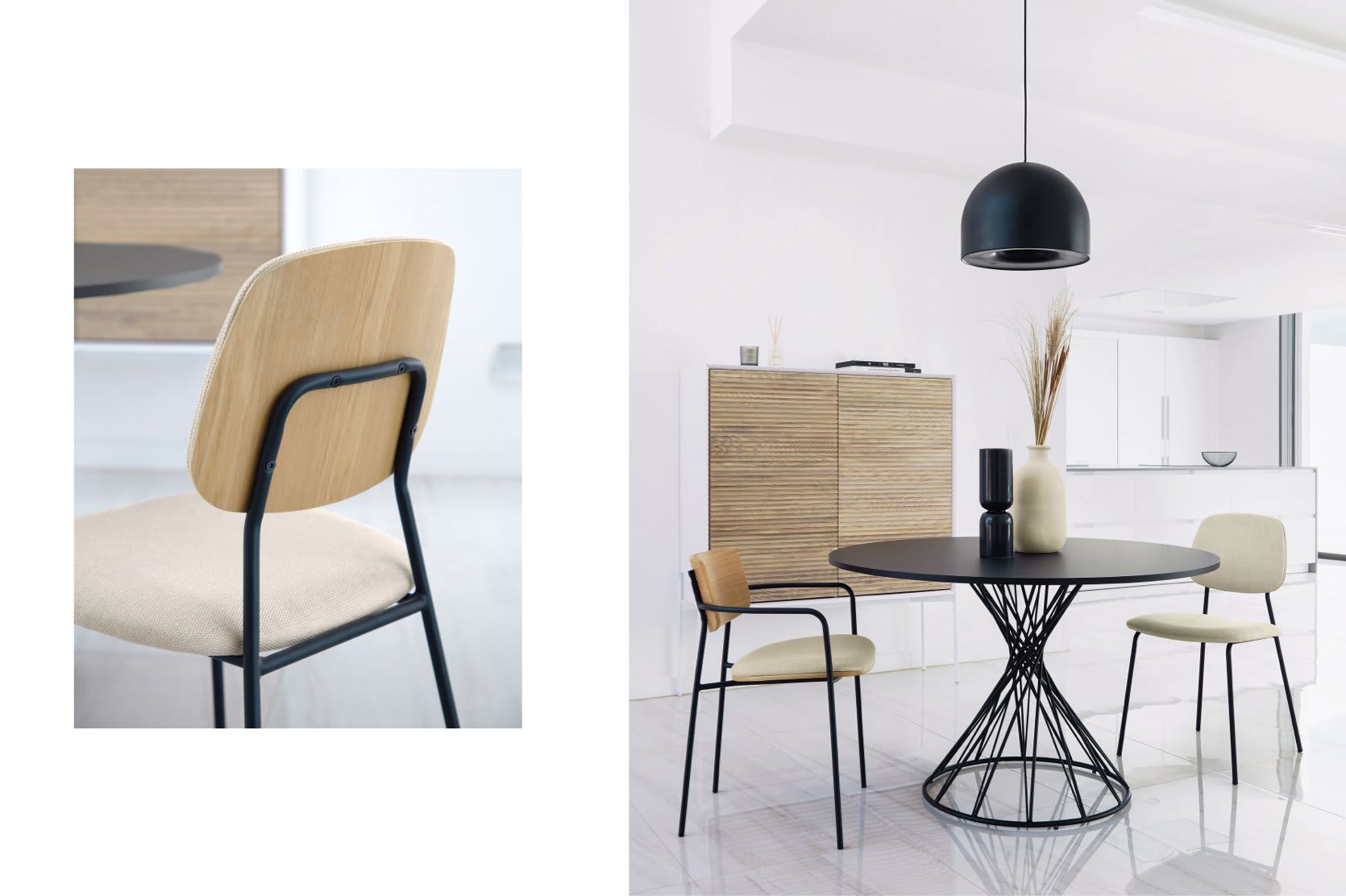 The colour lilac is big right now, and your bedroom knows it
A sustainable bedroom that's full of personality, comprising the Marielle bedside table with Damila rattan lamps. Made from solid mango wood and coconut shell, the headboard is particularly special. Designed exclusively for discerning types like you.
The bedroom with a dark side
The ultimate boudoir for rest, relaxation and switching off is here at Kave. The new collection of fabrics in black and white will be your trusty ally this season.
The Nazara mirror, with its contemporary design and minimalist style, will give your bedroom plenty of character.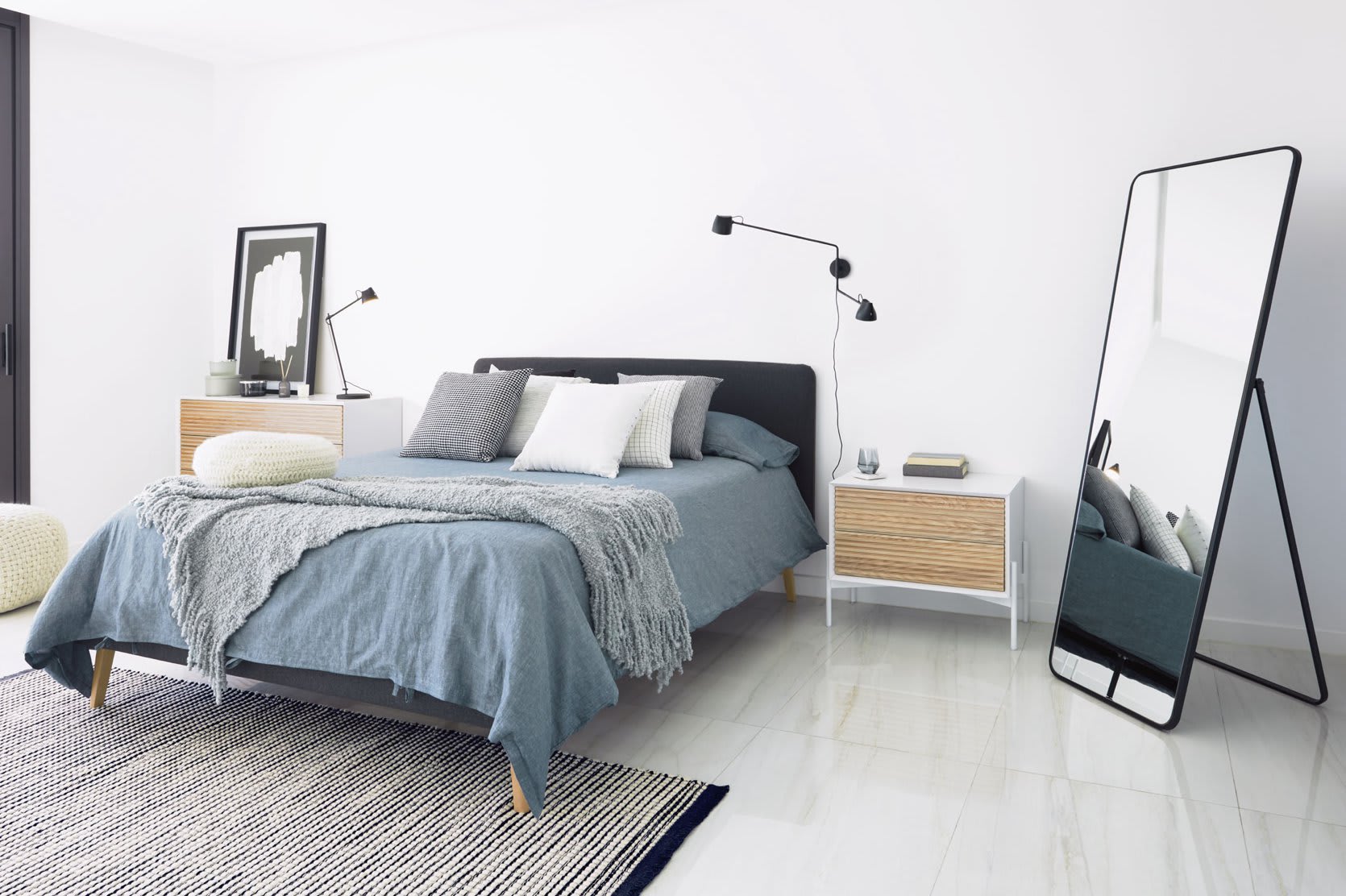 There's no place like home
Remote working is a fact of life nowadays and your home should be ready for the challenge. Our Working desk is designed to help your projects run themselves. Complete your office with the Yvette swivel chair. Choose the upholstery to match your style and give your work life a boost.