Got a big garden? Lucky you! And the best part is that styling a big garden doesn't have to mean a big investment. To achieve the desired effect, all you need is a little creativity and our tricks. Let's start big!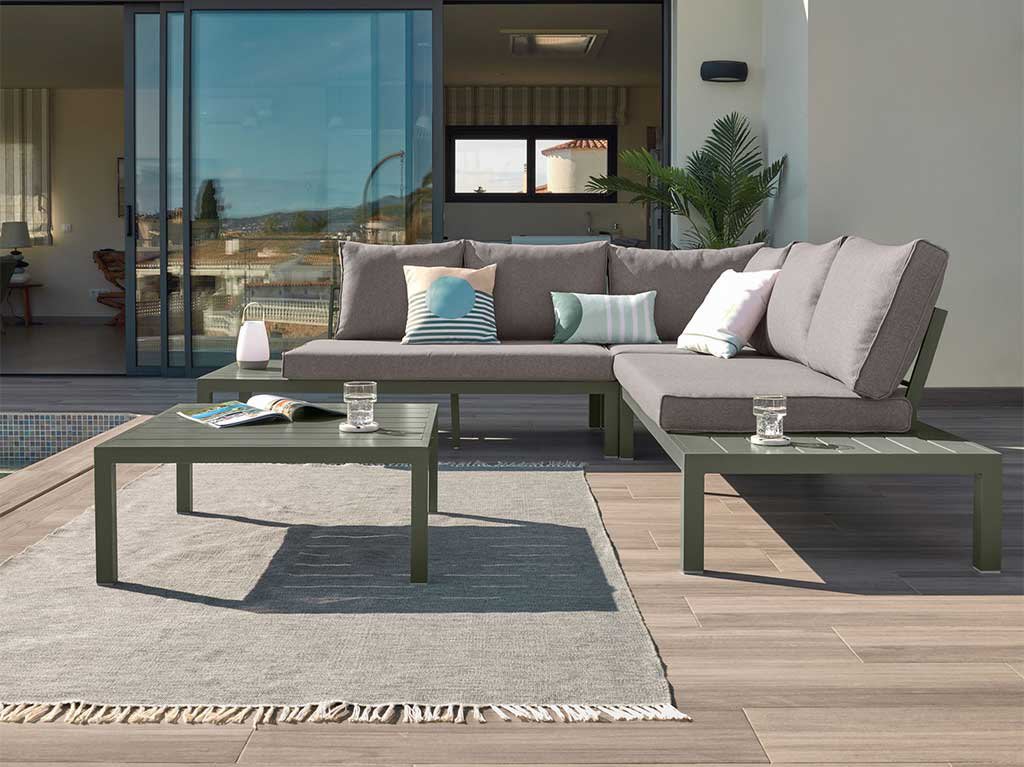 Mark out your spaces
To make the most of your garden, the first job is to mark out the space. You can use natural lawn, small pebbles or gravel to help you. Another trick is to place your furniture strategically to save investing in turf. For example, by adding a corner sofa or a floor lamp like Dinesh. This way, you don't have all that space to style and there'll be clear boundaries around the areas you want to use.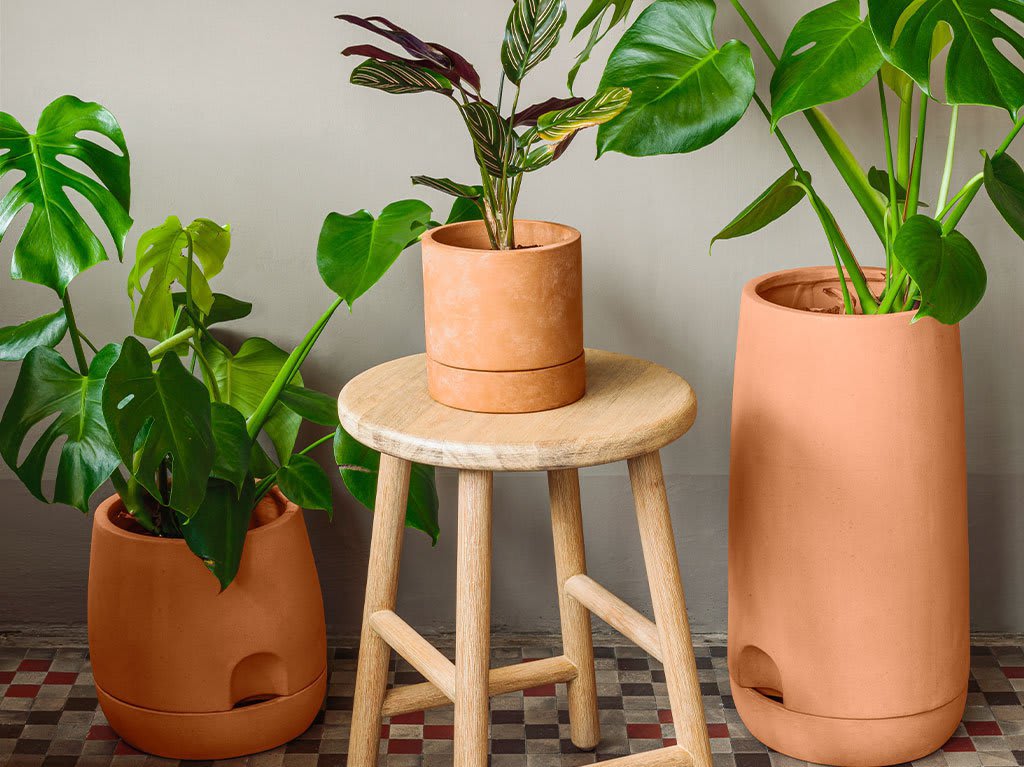 A variety of colours and levels
Combining plants and planters at different heights is the key to decorating your garden and achieving a dynamic, colourful space. Open the doors to your imagination and create your own urban jungle. Want to know a secret? Adding a bench or stool is a foolproof way to mix up different heights. You could also hang the Henrich planter and go for a bold mix of materials.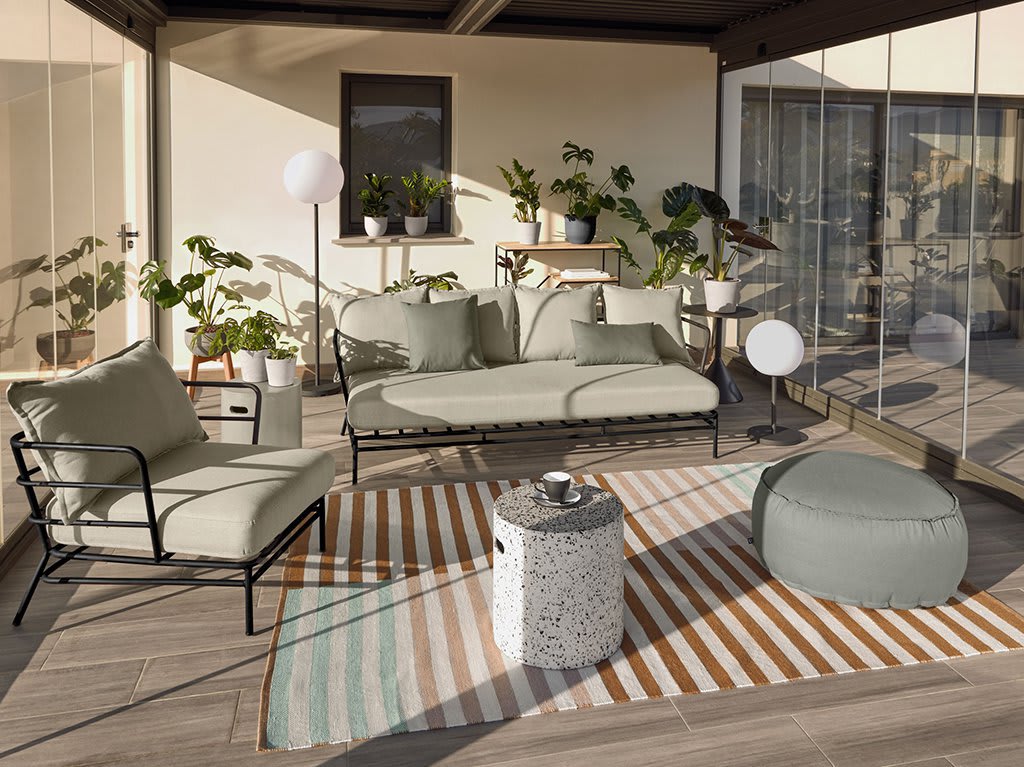 Supersize your furniture
If the space is large, choose furniture to match – a corner sofa with a coffee table in the middle is a sure-fire way to maximise it. Add that hanging chair of your dreams and to pull the whole look together, choose a rug or create a pathway with pots and plants.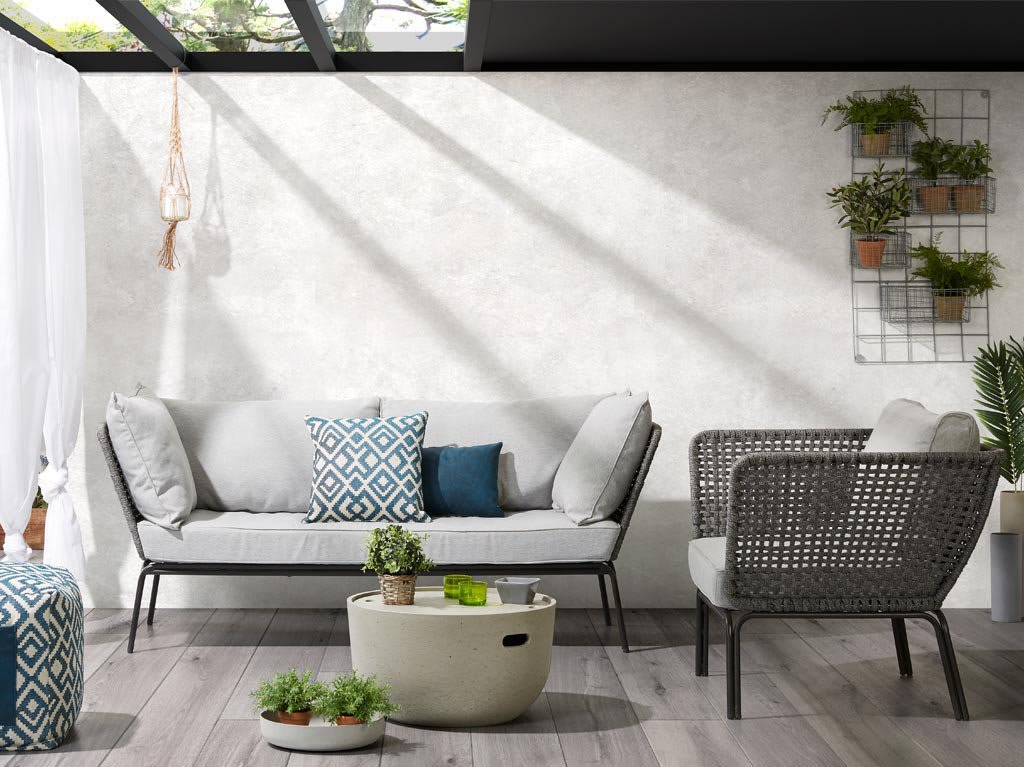 In and out
Maximise everything! Or in other words, In and Out pieces are a great investment. The in & out trend means exactly that: the fusion of outdoors and in. Say yes to terrazzo and see what its urban good looks could do for your indoor and outdoor spaces. The design of Jenell and Tella is a big contemporary look that you can enjoy year-round, thanks to the durability of this natural material no matter the weather conditions.

For your outdoor dining area, some In and Out chairs and tables are a great investment – you can enjoy them just as much inside your home as out. Do the same with your cushions and rugs by checking out our new range of outdoor textiles. We're sure you'll want to show them off all year round. What's more, our collection is made from 100% PET, recycled from plastic bottles recovered from the ocean.
As you can see, having a large garden and decorating it on a budget is just a question of getting started. So get outside, use your space, and see how easy a garden makeover can be when you take things step by step.
March 10, 2022, 11:48 a.m.