Christmas decoration is synonymous with light in every corner of the home and world. Choosing whether to put more or less fairy lights and garlands really depends on your style, and on your personal level of devotion to this time of year. We recommend that you have a minimum of one extra source of light, because they help us to elevate our festive decoration in a way that's difficult to achieve with other kinds of decorative Christmas items.
Looking for inspiration? Here are 5 ideas to switch on your lightbulb.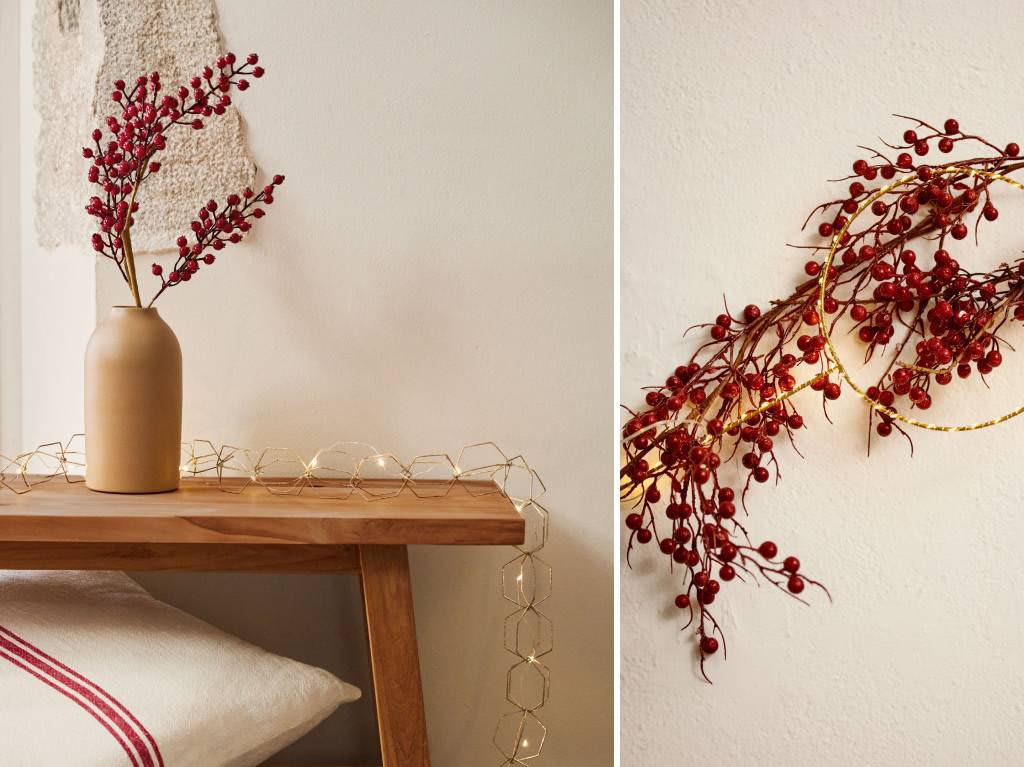 1. Fairy lights for Christmas
Fairy lights are a classic Christmas decoration, they're one of the easiest ways to add style to any nook or space in your home during the festive season.
At Kave Home you'll find fairy lights in gold, silver, or black, like Narel, Stelly and Maille, all with a gentle, warming illumination and an ideal design to complement every type of style.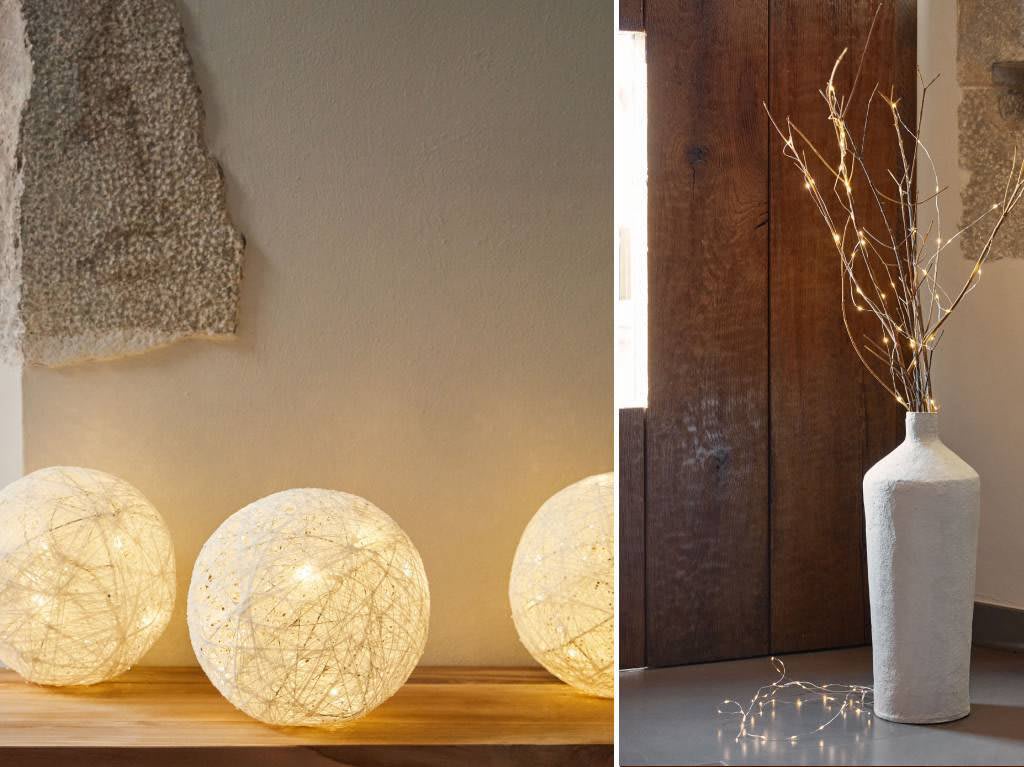 2. Decorative lights
For welcoming Christmas on your door or any corner. Decorative lights are on-trend and lend a chic touch to any space in the home. The Maguella sphere light and its smooth, soft light are ideal for making your Christmas even more special.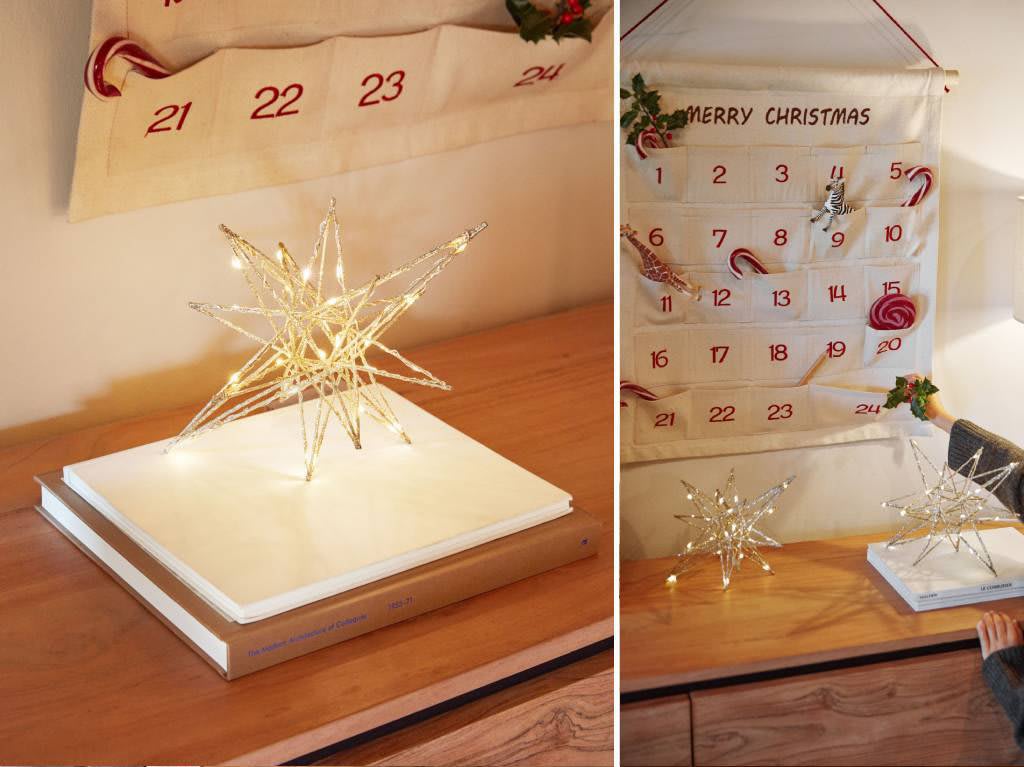 3. Christmas star lights
Atop the Christmas tree or in a corner that's in need of a festive touch, you can't miss out on a star. This year we have two collections of stars, both available in silver and gold, in different sizes, Nicoletta & Orazia. They shine their own light thanks to their design, and illuminate parties in any corner of your home. This year, bring the North Star into your home.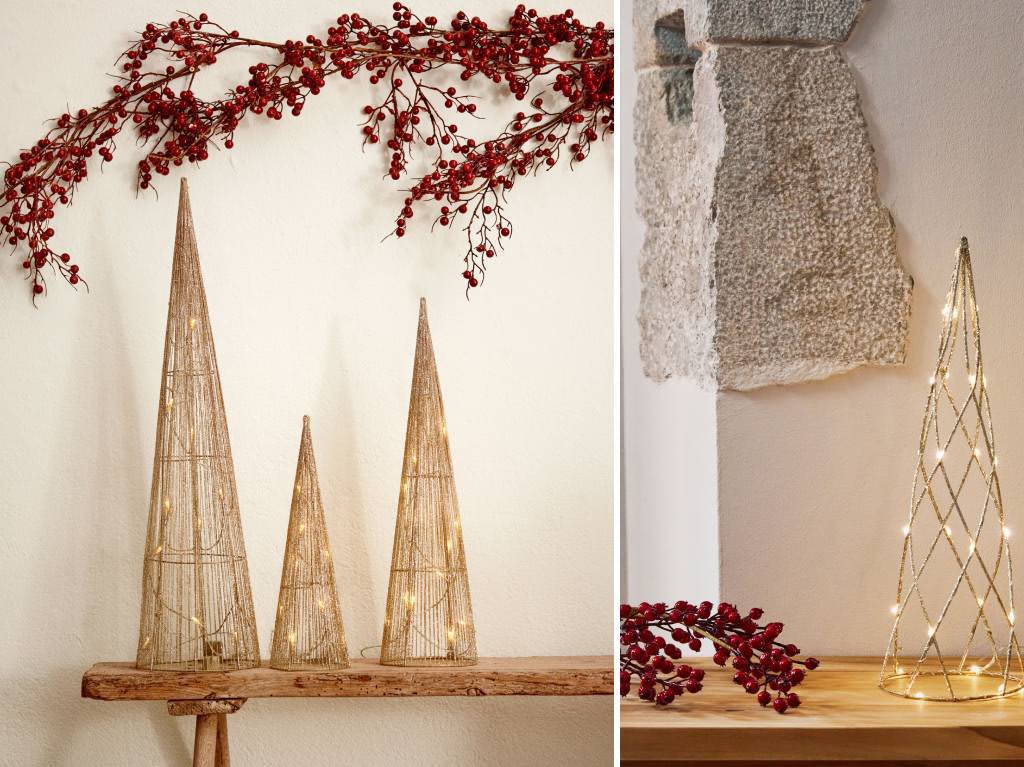 4. Light up Christmas trees
Like a Christmas star or angel, a tree is a classic that never fails. We have a light-up version available so you can illuminate every corner of your home. From the Marleen set of light-up Christmas trees, to the Phytia collection or Shirly which are available in different sizes, all designed in gold or silver to adapt to your style and theme.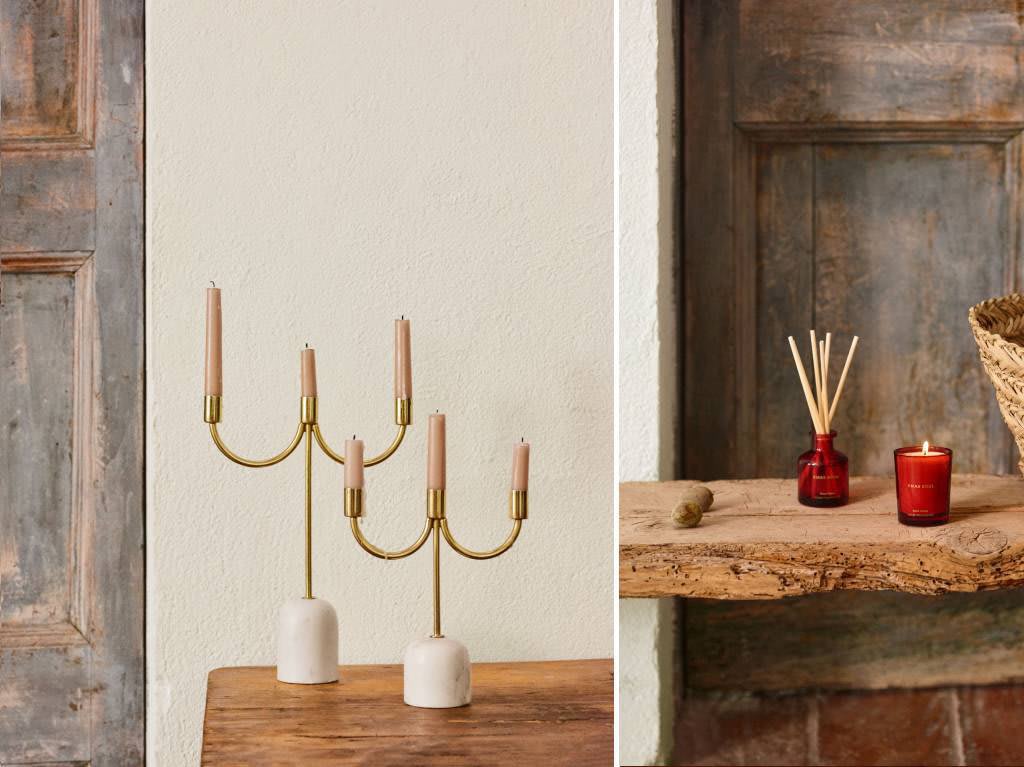 5. Christmas candle holders & candles
There are very few things that compare to the magic effect created by candles. A wonderful idea if you'd like to bring a warm touch to your Chistmas lighting is to put candles with candle holders in the spaces that need a glow up. The new Perca candle holders are designed to bring elegance and style to your space. In gold we have the Adabella set and the Babirye collection, in blue-grey the Florentine candle holders and Rylee, or as a scented candle so that you can feel the spirit of Christmas, even when you close your eyes, you can choose between Winter Mood, the Sweet Snow or our new release Xmas Soul.
Here's a secret! If you need help finding Christmas gifts, the sets of candles and diffusers are a sure winner.
Need more ideas and advice to have a 10/10 Christmas? Discover out Christmas decorations here.
Nov. 1, 2022, 5:39 p.m.