This is the cabin in the forest where adventures are a given. At home we share the living room, the dining room, the bedrooms and even the outside. Let's go, super family!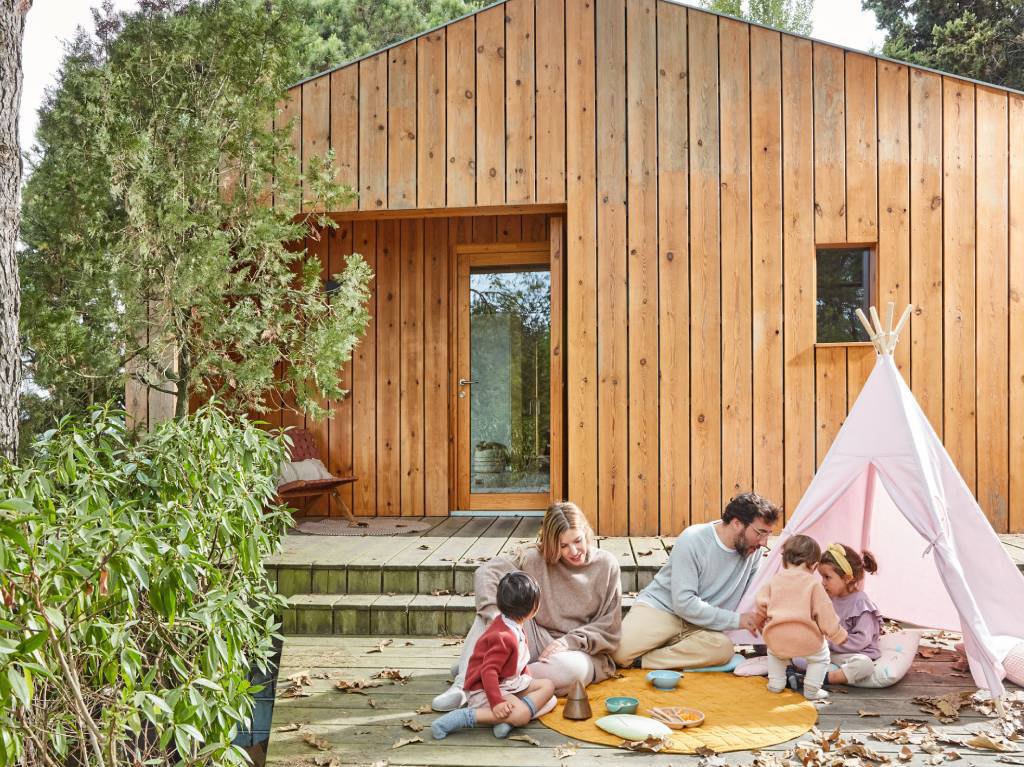 Fun is more than guaranteed. We go into a wooden cabin in the mountains where the children's room is divided into a play area and a sleeping area.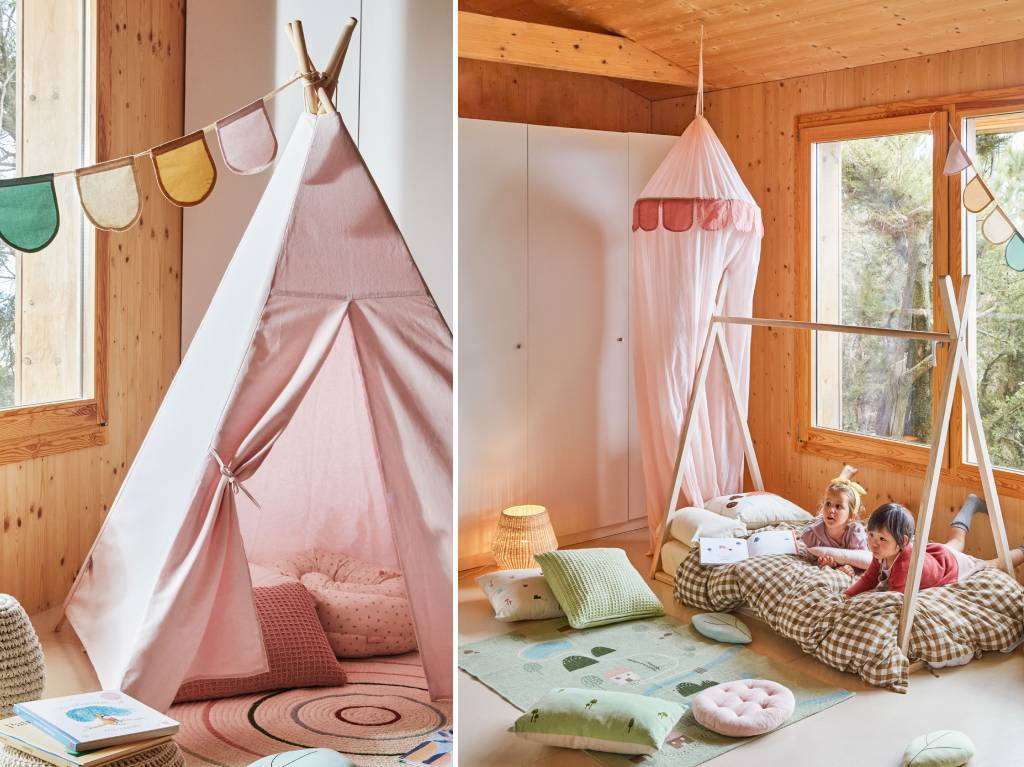 Bedroom in the woods
So that the little ones can have fun and explore. If your little one is a big sleeper, let nothing stop them! The Carelene bed canopy is designed for added style and made of cotton to ensure maximum comfort. The best part? It's sustainable so the planet can sleep soundly too.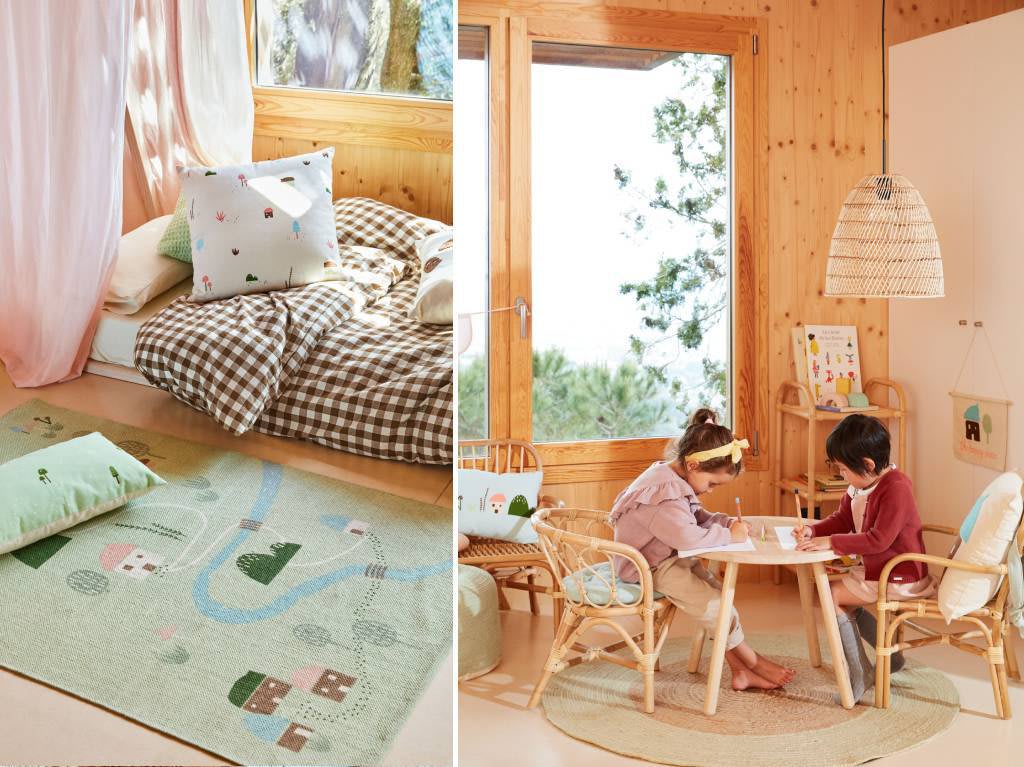 Playtime
Indoor spaces for adventures. The Darlyn teepee tent, made of cotton, creates a different space for your little one to let their imaginations run wild, whether it's a hideout, a Wild West setting or a place to read and play. It's available in various colors.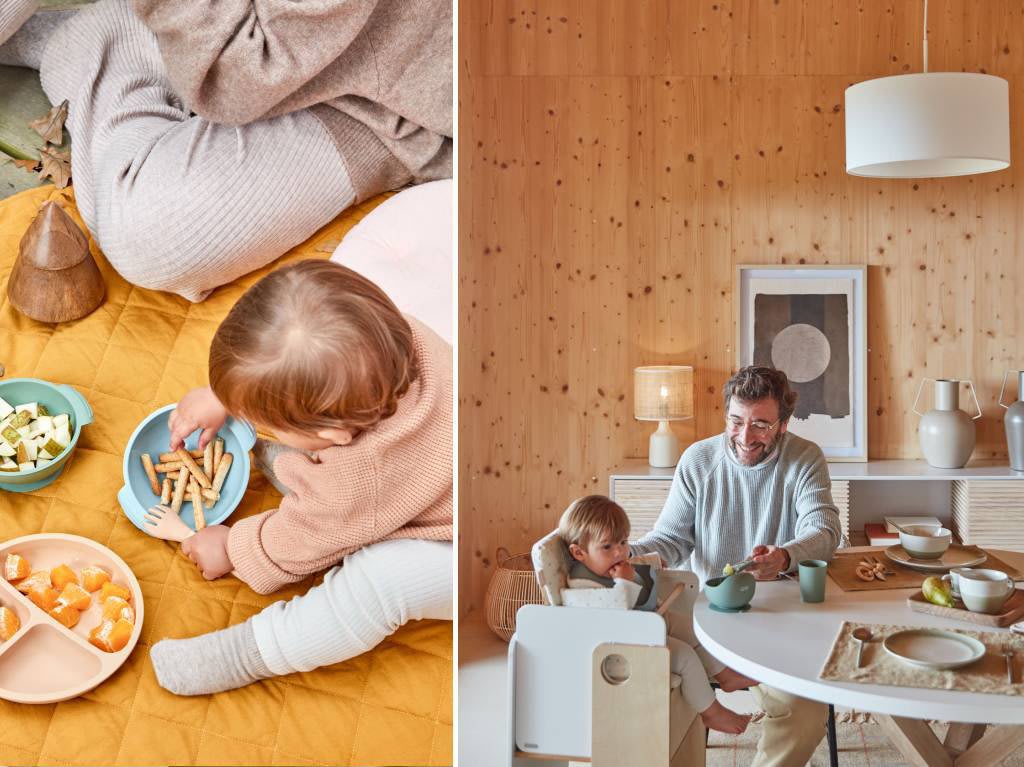 Food time!
Colourful accessories for babies. If your little one wants to take on the world, nothing can stop them! The Epiphany collection is designed to be their best companion on their culinary adventures. Of course, it's dishwasher and microwave safe - enjoy worry-free! Discover the whole collection here.
June 20, 2022, 11:36 a.m.