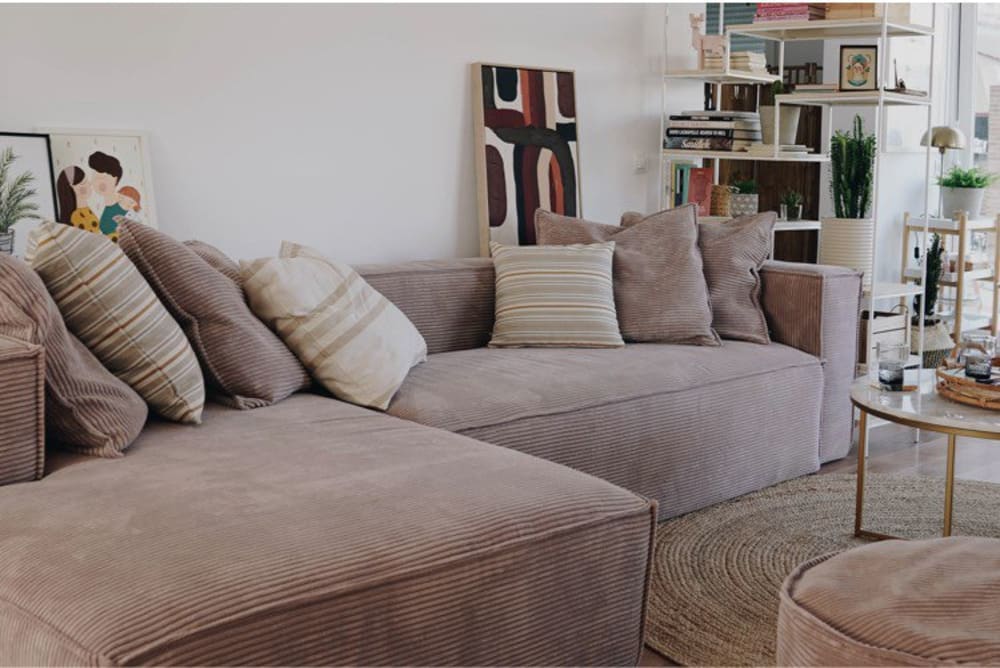 #InTheKaveOf
Inside the new home of Oh!Mamiblue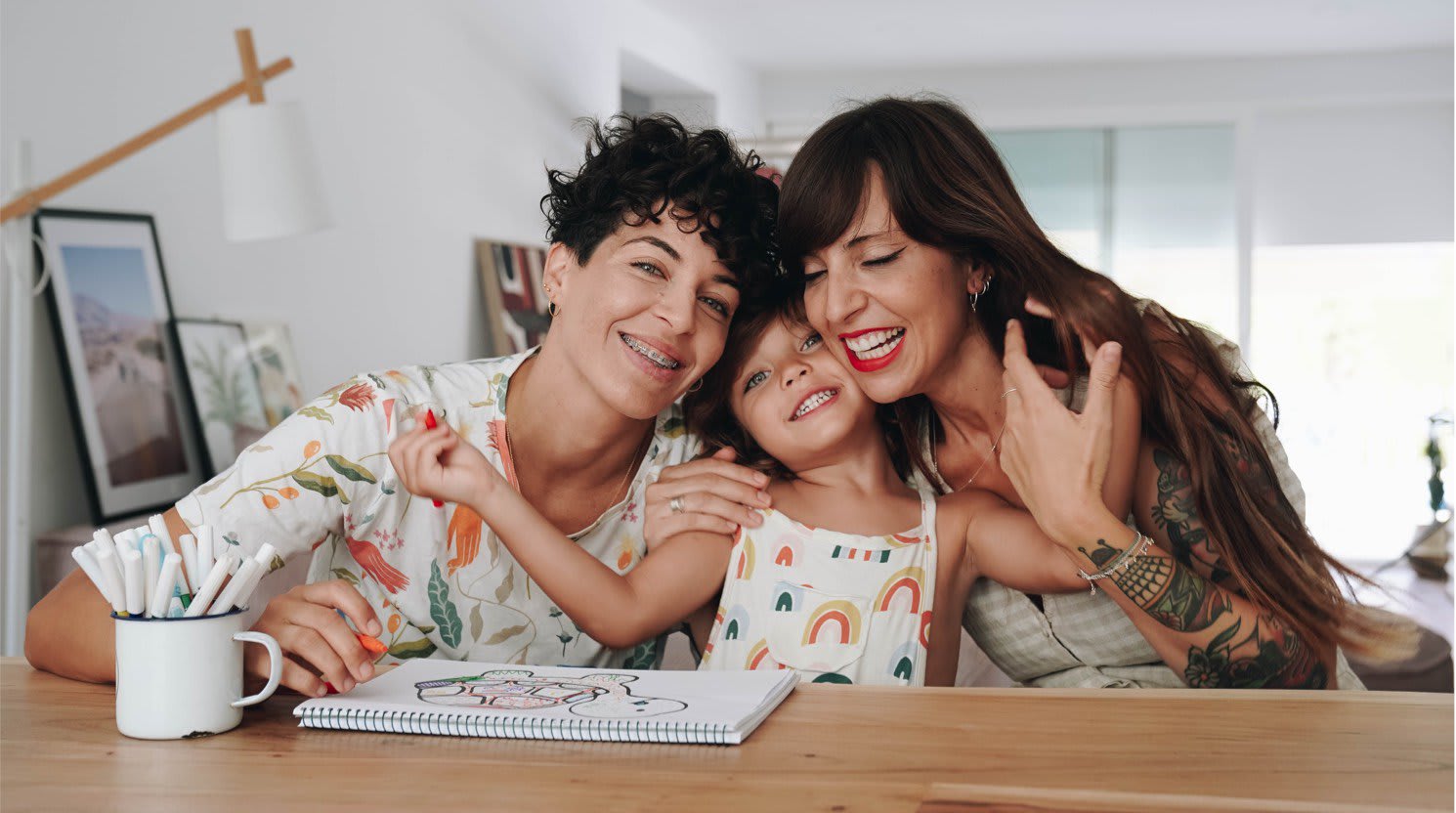 You've probably heard of Verónica and Jana, better known as Oh!Mamiblue. On their blog and Instagram account (@oh.mamiblue), the two women share their experiences and put a different kind of family life in the spotlight. Today they open the doors to their home and sanctuary, where they bring up their son Álex. Shall we go in?
Meet you on the sofa
Check out the new living-dining room. It plays a crucial role in this home, where the top priority is enjoying time together and sharing experiences as a family. For this space, they've chosen the Blok sofa in pink corduroy, which has quickly become Álex's new favourite hangout. A place to feel comfortable, relax and play For Jana and Verónica, it's important for Álex to know that his opinion counts and plays a part in family decisions. He has helped the couple to forge an even closer bond and is a constant source of inspiration and creativity. So, this is a space for all three to enjoy, as a family.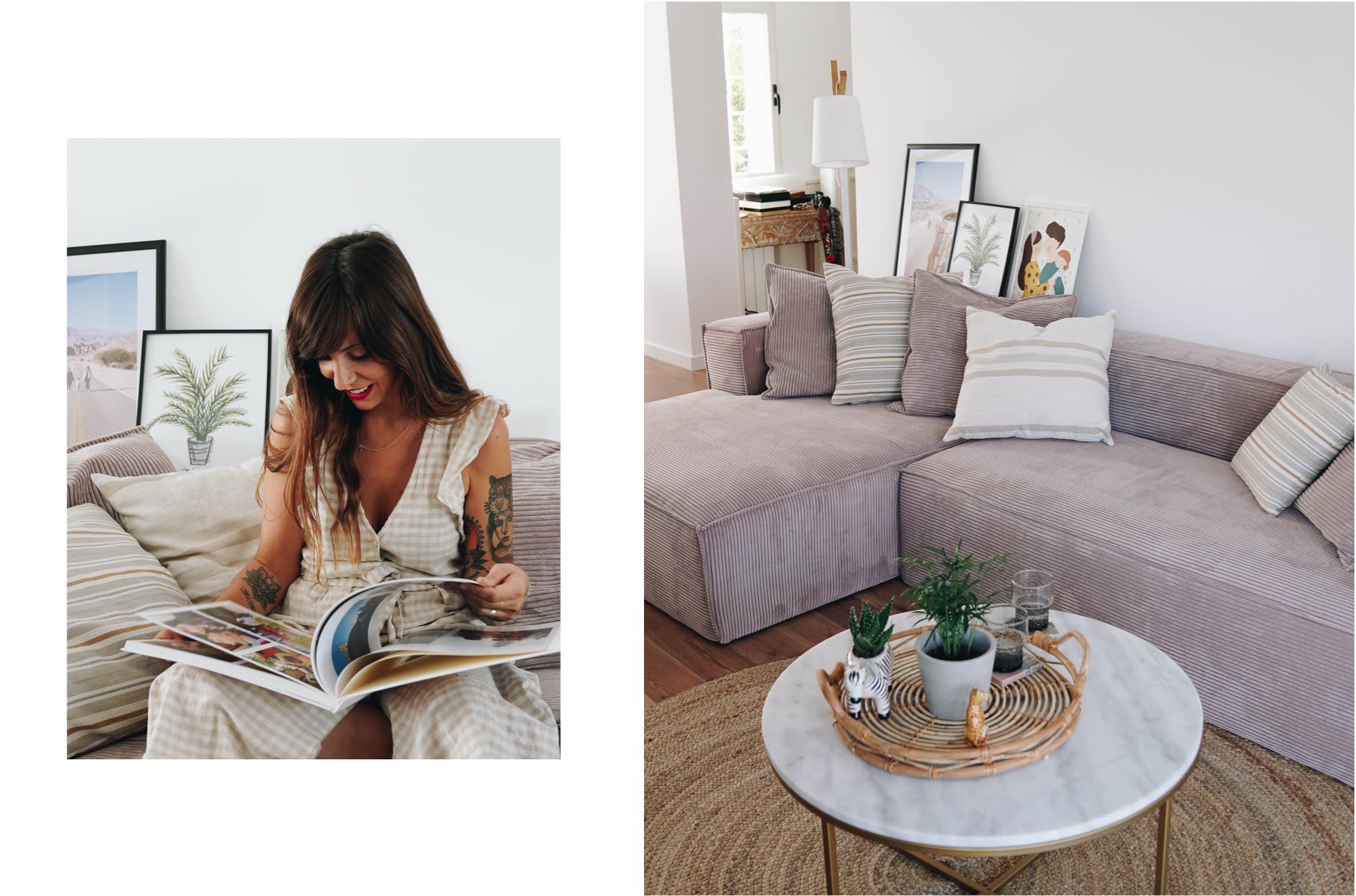 Natural materials bring light and calm to a space. Star pieces like the Delsie TV stand, Push shelves and Slover bench in solid wood combine with the Doc rug and Louisa mirror to create visual harmony. The splash of colour is courtesy of the mustard yellow Chleo armchair in velvet - a bold choice that combines different colours and textures.
"For us it's very important for there to be a space for Alex, that he feels that he belongs and his opinion matters."
The table chosen for the dining area is Alaia - a designer piece made from wood sourced from sustainably-managed forests with responsible felling. Natural materials clearly set the theme in this space, creating a calm and peaceful atmosphere. To complement the look, Jana and Verónica have chosen the matching Alaia bench from the same collection, and Shann chairs in beige. The ideal choice for a dynamic, functional room. The new drawing, writing and imagining corner is more than ready.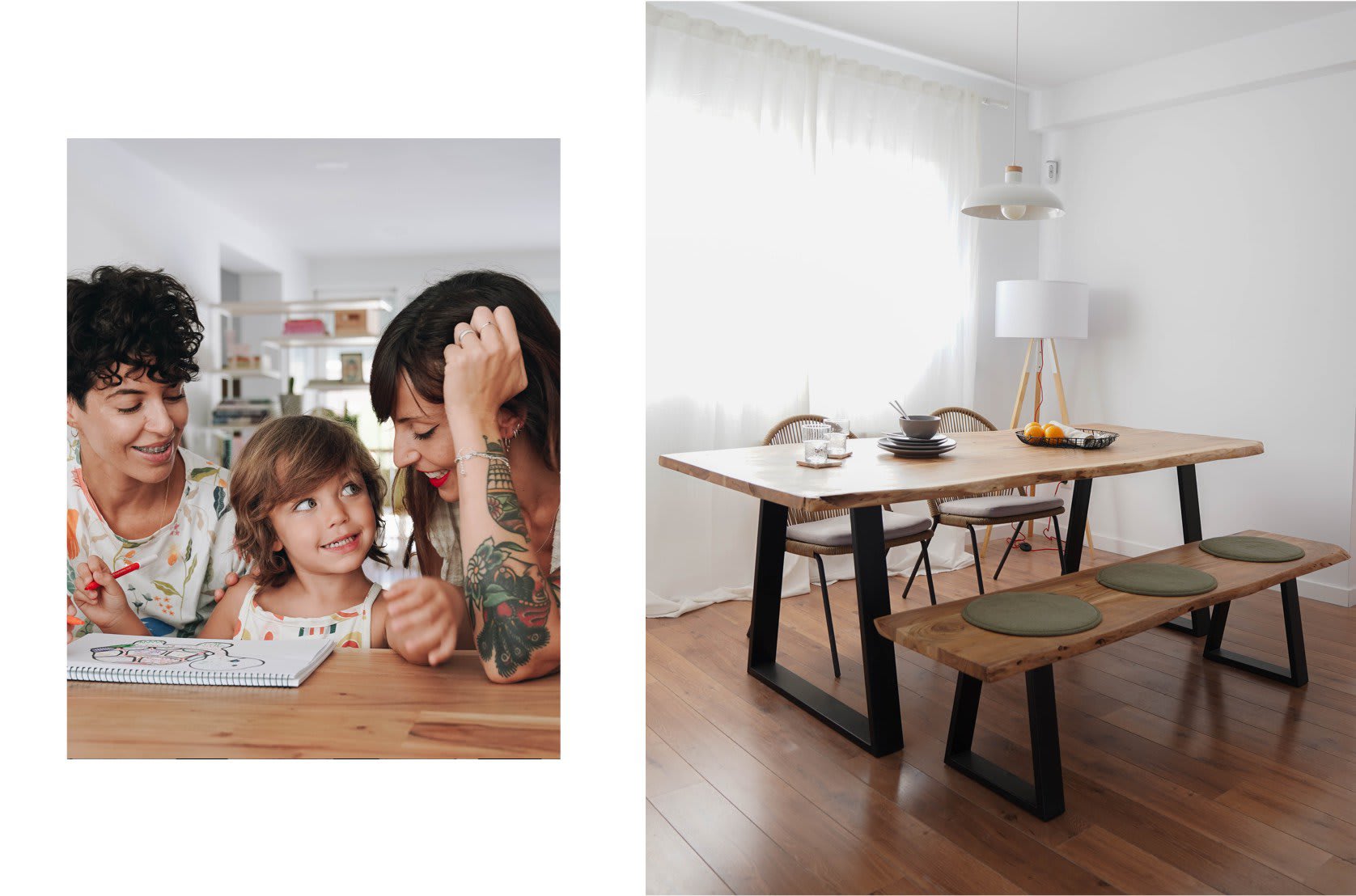 "We always talk about doing things by eye. We avoid measuring things and ending up with it all looking symmetrical."