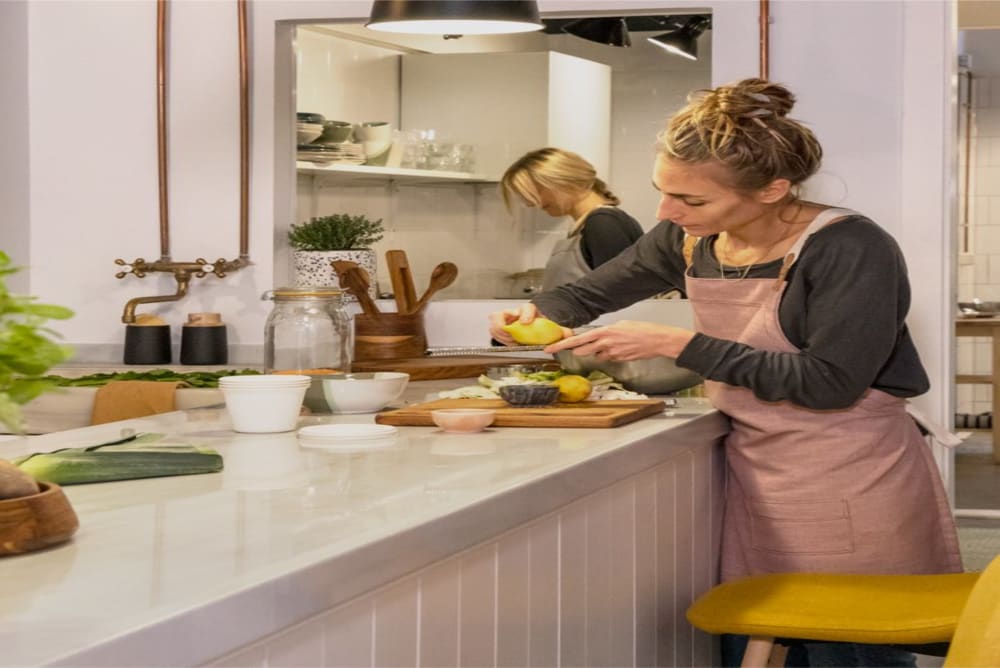 #InTheKaveOf
In the kitchen with Chloé Sucrée
What started as a hobby ended up being her career and passion. Chloé Sucrée is the founder of the healthy food blog Being Biotiful. She is an amazing entrepreneur mum with thousands of subscribers on her networks that has taken over the healthy food world with her Batch Cooking method. Chloé knows that having a healthy eating routine isn't always easy, but she has the recipe to make it work, even for those with limited time. The magic trick? Planning, planning and planning.
Along with Katie, her partner, she founded the project Le Biotiful Pot, a space where they share their passion and cook vegetarian meals. For the interior design of the establishment they chose materials as marble, wood, concrete and colors that create a calming environment.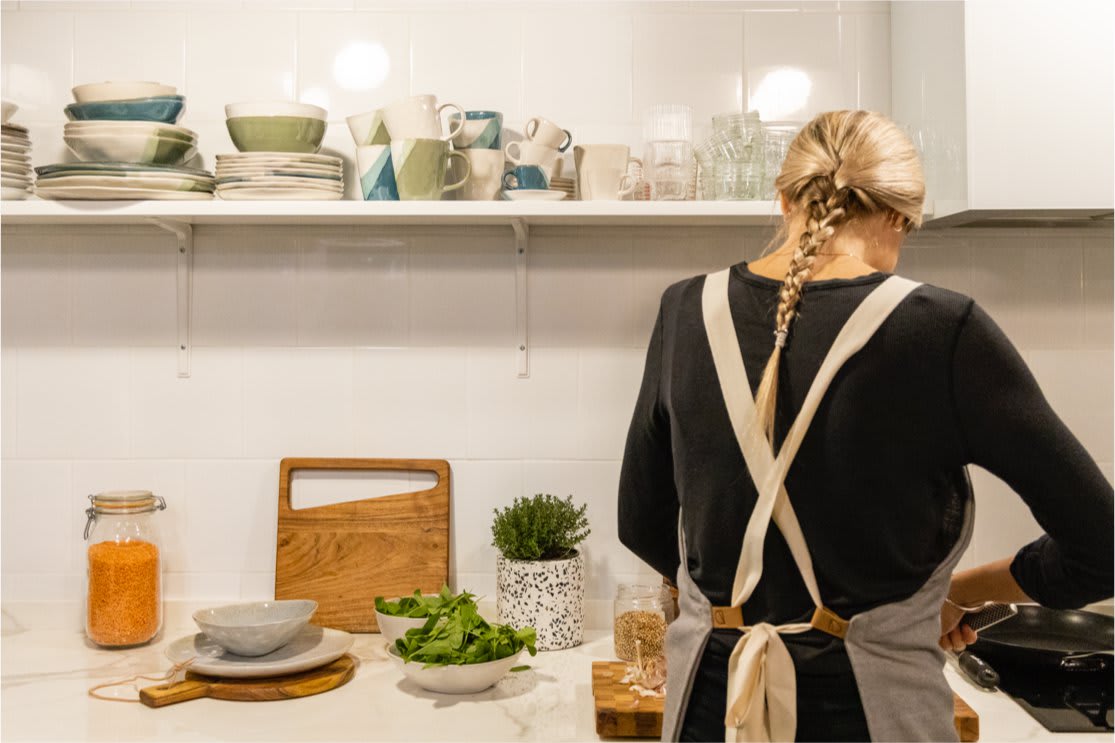 "We both have a very minimal, cozy and practical style, as we have and use high-quality, organic and seasonal ingredients, it made sense to use noble materials."
Their kitchen basics are a selection of simple pastel-toned table and kitchenware to keep the food on the spotlight. Bowls, plates, wooden boards and soft coloured linen napkins to create a warm environment.
"My Kave Home's favourite piece is the Nina chair. It's a top piece."
"Kave Home gives you the tools to make your home feel yours. It allows you to create a space with different materials, suitable for many styles."