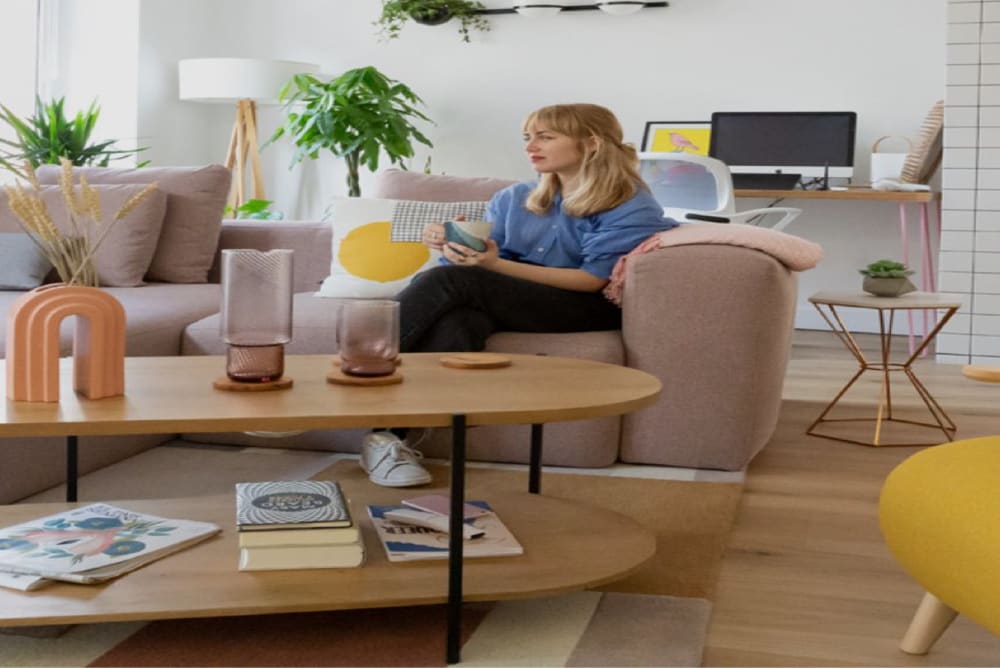 #InTheKaveOf
Let's get into Moderna de Pueblo's home
Moderna de Pueblo (@modernadepueblo) is a Spanish comic artist, unique in her way of portraying society, always on the fun side. She lets us discover a more personal side getting into her home to take a look at her style and her favourite Kave Home pieces. We hope you love it as much as we did when we got the pleasure to interview her. Ready?
Behind the funny comic strips, there's Raquel Córcoles, a journalist, advertiser and comic illustrator that created "Moderna de Pueblo" as a social media alter ego. Let's sneak in her Madrid flat, a dose of colour and happiness.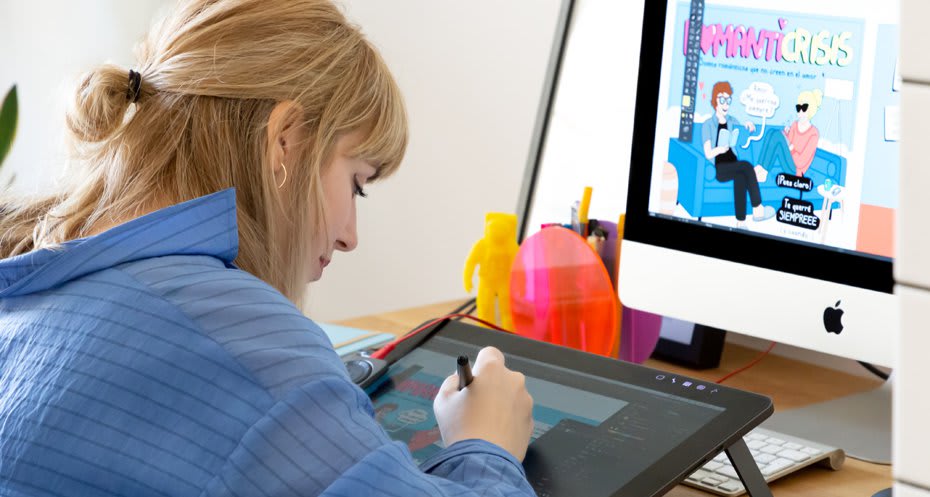 This is the living room where the Blok sofa is a key piece. In pink and with chaise longue. A nice armchair is essential, so Raquel chose Meghan to be her best ally. With a simple design, but in a statement colour, it's the living room's star. Mustard-yellow combined with ash wood to blend perfectly with the other pieces of furniture, like the Palmia coffee table and the Nina chair. All following her minimal style, but with character touches.
"To me, the most important pieve of a home is its sofa. Because, living with an uncomfortable sofa makes my life worse in all senses".
What makes her home unique is the combination of different styles, colours and geometric pieces in the same environment. Mixing and matching colours and textures will make your place unique and personal.
"My style is about trying to be minimal because I am a bit messy and the more things I have, the untidier everything will get".
Raquel loves having friends over, so another essential piece is the dining table so she can have guests around. Next to the living room and separated by a bar you can find the kitchen. These two zones are decorated with wooden chopping boards and amazing glassware. As they say, details do make the difference.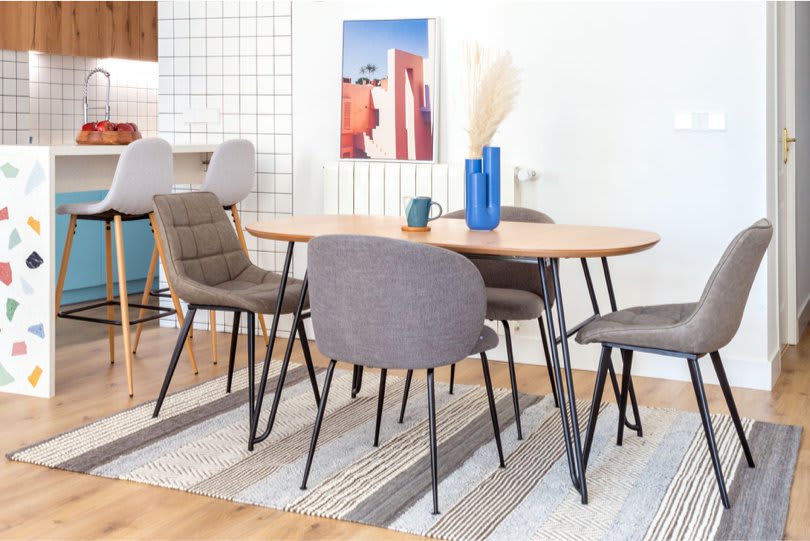 Having a peaceful place to find inspiration and to feel comfortable is incredibly important for Raquel. For her creative spot, she has chosen the Tangier desk chair, a versatile and modern piece that combines and blends perfectly with the natural elements of her home office.
"My favourite piece is the Ridley portable lamp, it's a versatile piece that I can take with me wherever I go".