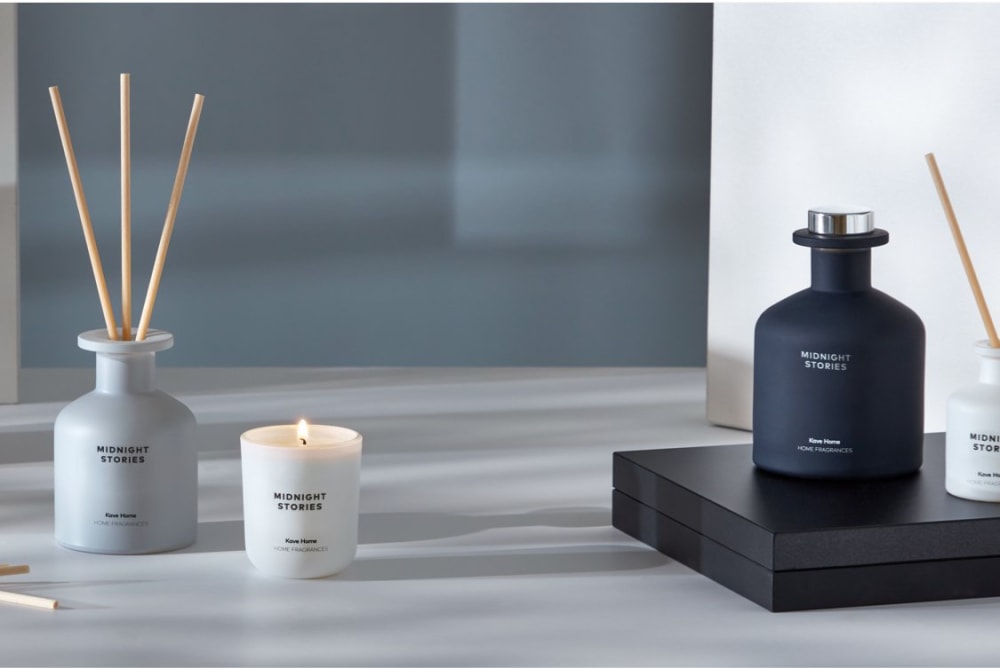 AW22
Candles and room diffusers
The collection for this Autumn is bursting with ideas for decorating and filling your spaces with fragrance. We'll transport you throughout the season to the arrival of winter with these new fragrances.
A limited release of candles and room diffusers with sticks, to convert our home into an authentic, cosy refuge this Autumn.
Forest Light
You arrive at home, leaving behind the noise of the city, and breathe deeply. With Forest Light you reconnect with your essence, and unload all of the tension of the day, filling yourself with positive energy thanks to its natural and light notes of rose, iris, and a touch of benzoin.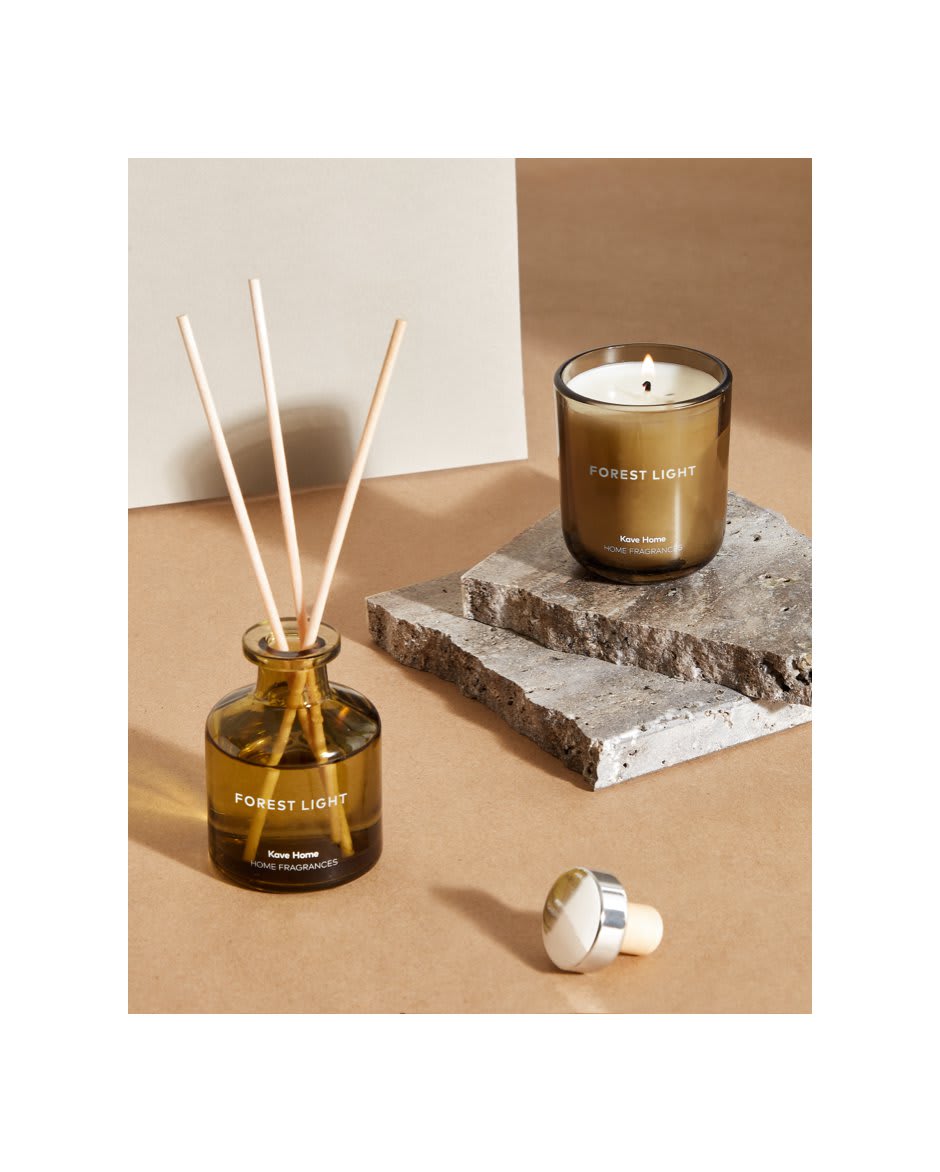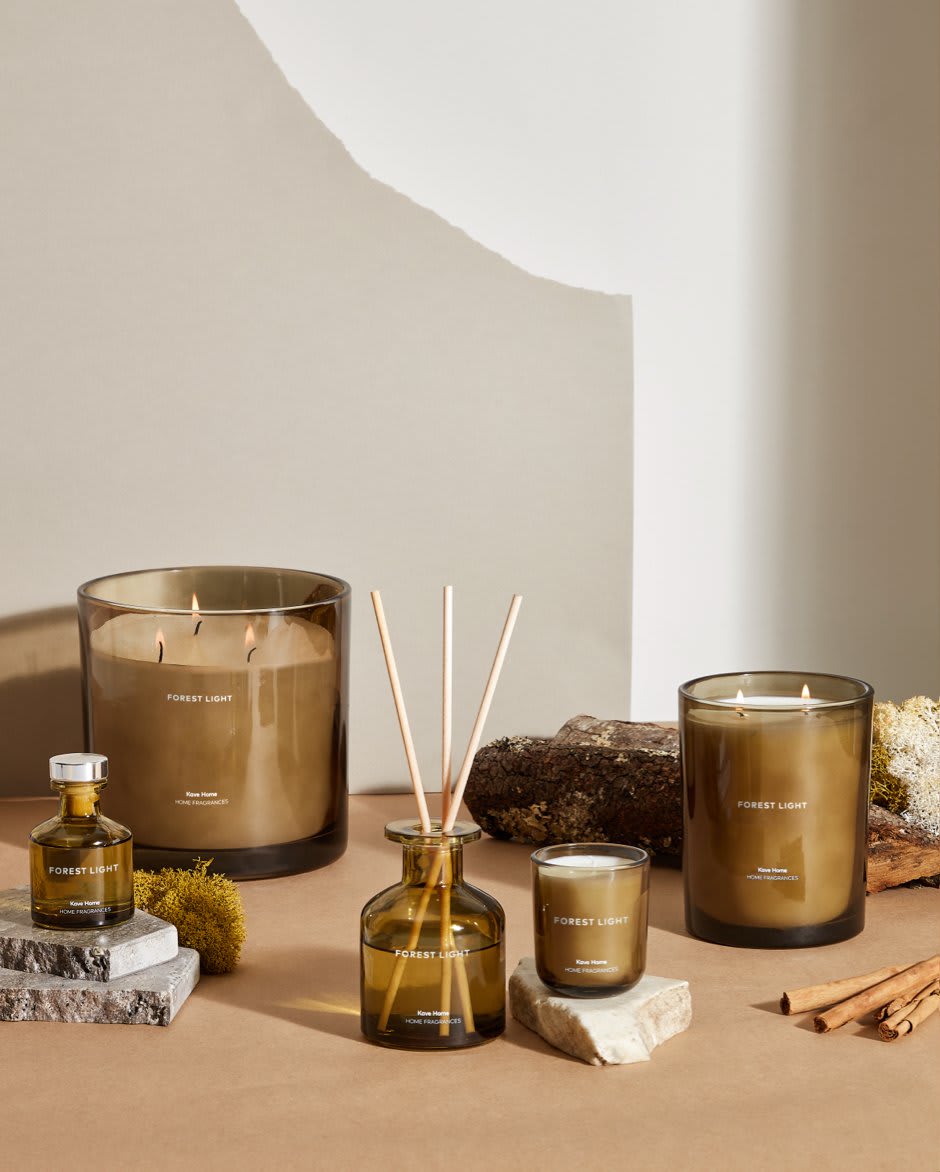 Scented candle, 65 gr, 180 gr, 510 gr, and 1400 gr. Room diffuser with sticks, 50 ml, 100 ml, 180 ml, and 500 ml
Midnight Stories
You can enjoy your days in at home if you know how. Accompany those moments at home with Midnight Stories, a fragrance that captivates with its notes of bergamot, pear, vanilla, and amber.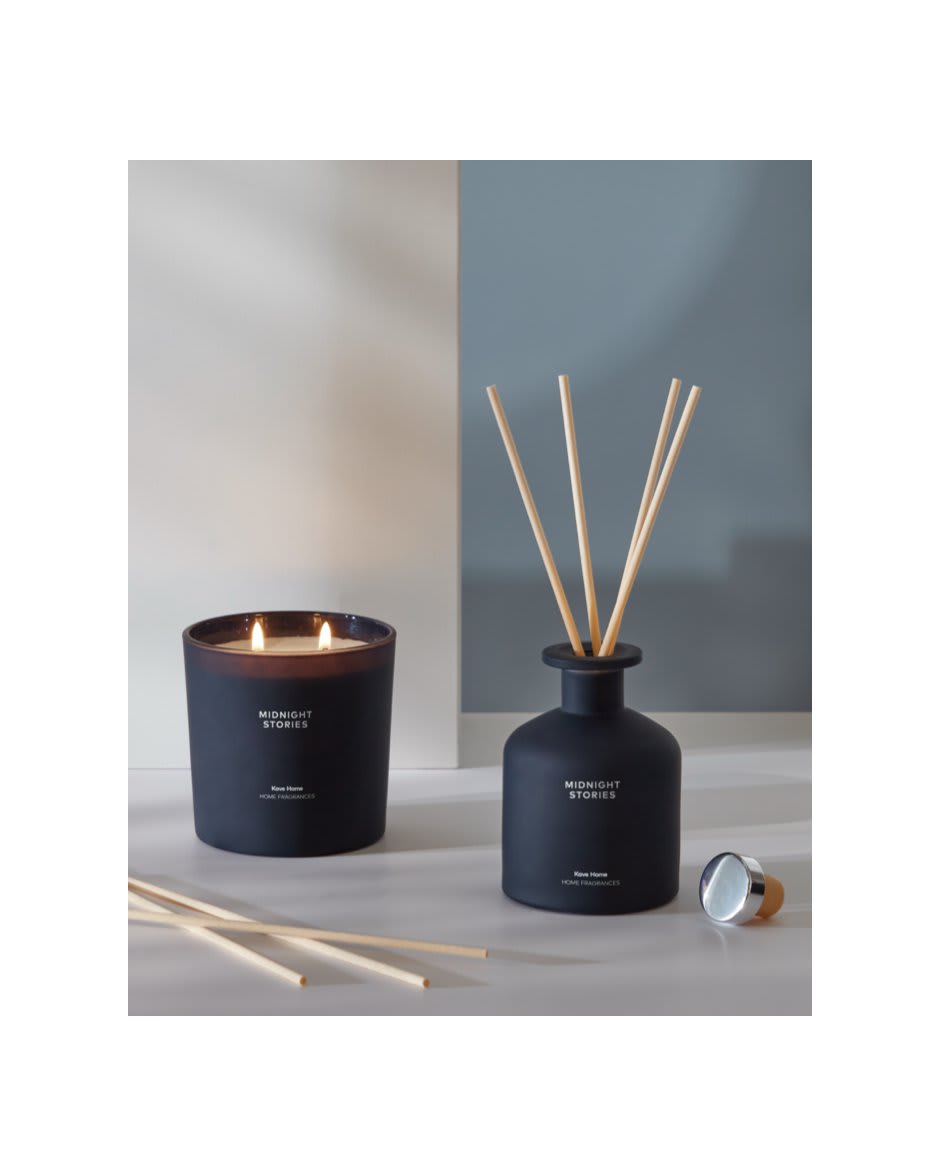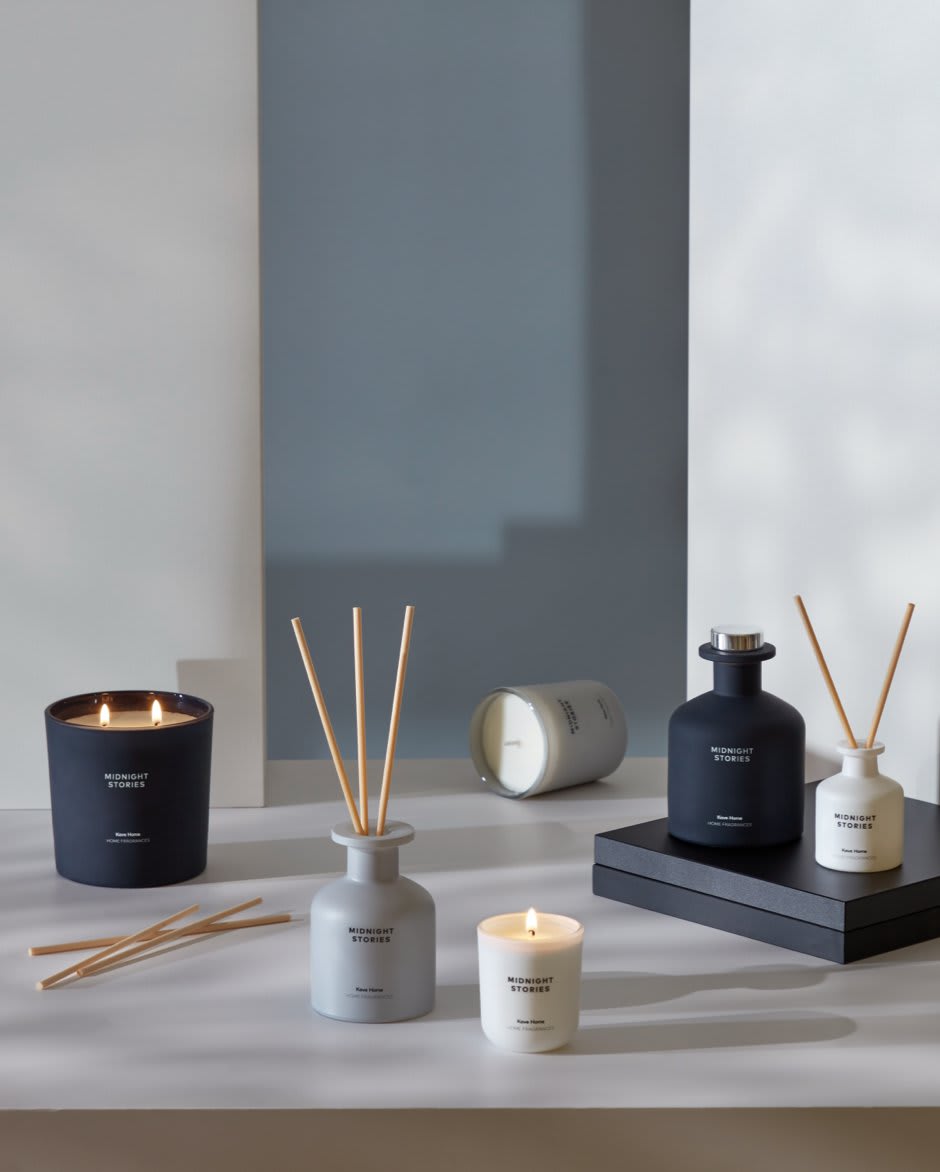 Scented candle 65 gr, 150 gr y 390 gr. Room diffuser with sticks 50 ml, 100 ml y 180ml
Christmas is better shared Xmas Soul
Accompany those special moments with Xmas Soul and its festive scent of bergamot, daffodil, and musk to make them even more unforgettable. It's also the perfect gift for Christmas.
The Essence
Get to know our essence
Want to enjoy the Kave aroma and essence? You can, by taking the fragrance you note when you come into our shops home with you. We've created it to be just as good at home as it is in shops, because our home is your house, as you know already.
Our essence and authenticity can be smelled. With this fragrance you'll get to know the world of Kave Home through the senses. And that's how you can have a little of our home in yours.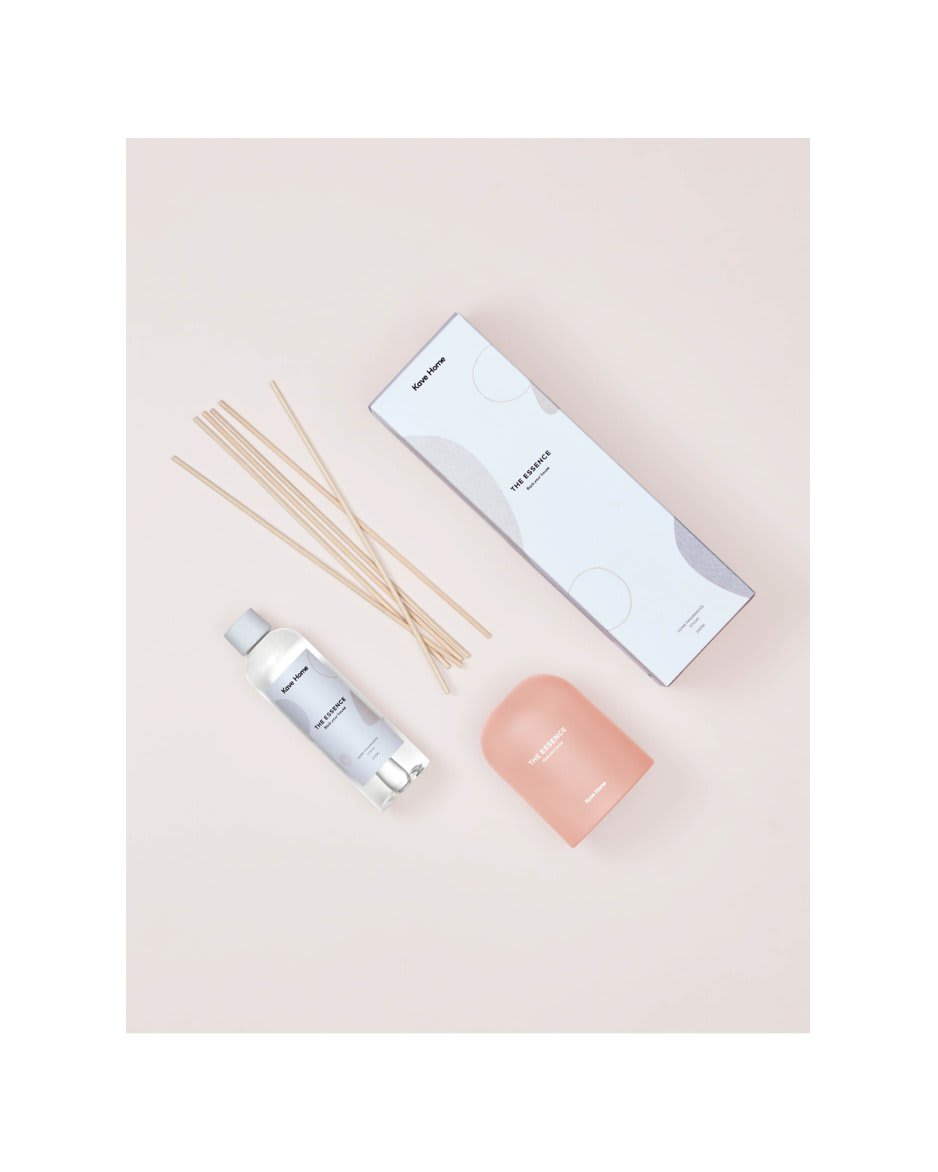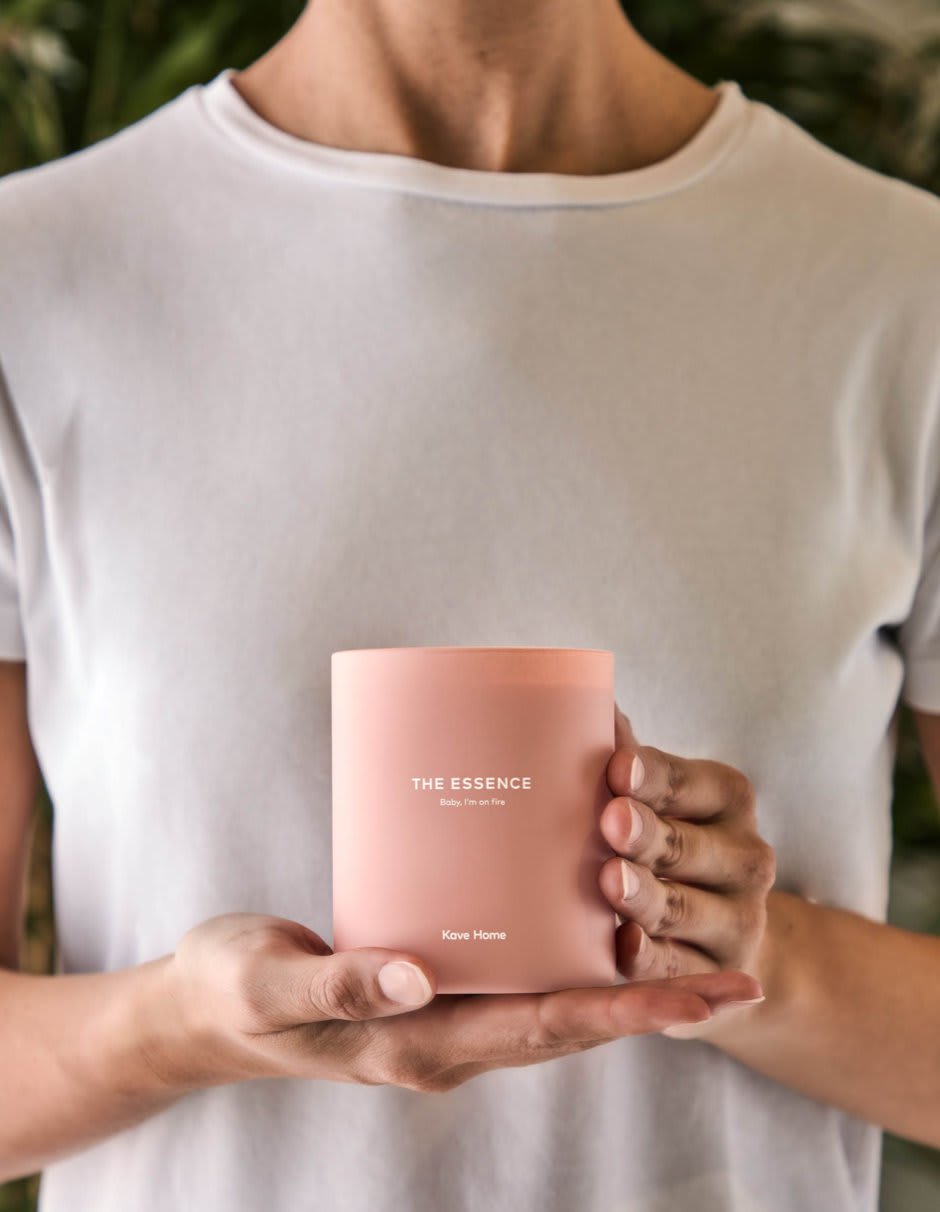 Available in various sizes and formats,
so you're able to choose the one that suits you best.
See all the fragrances