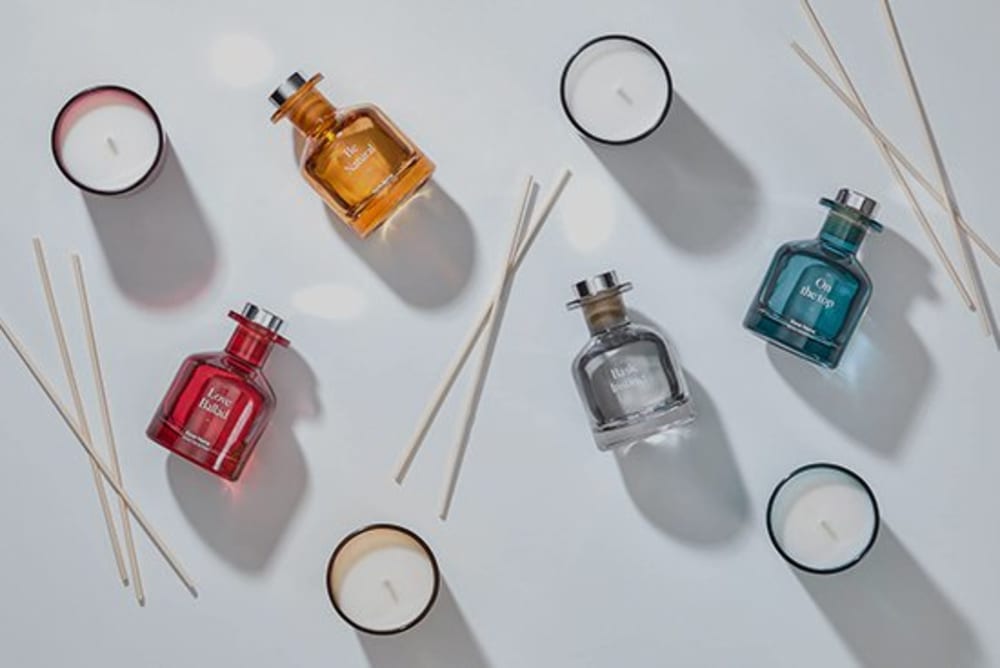 NEW IN / SS20
Candles & diffusers
Turn your home into a relaxing spot with one simple step.
Our scented candles are the perfect addition to turn your rooms into the perfect chill out zone.
Choose the fragrance that awakens all your senses and enjoy the pleasures of being at home.
Shop collection
Mood Collection
Our new candle and diffuser collection comes in 4 different fragrances. Pick the one that suits your mood and setting.
Basic Instinct
Disconnect from the real word and connect with your instincts and true essence. Awaken your senses with this bergamot and orange tree flower scent. Bring out your most natural and authentic self.
Candle and diffuser collection
Love Ballad
Love is in the air, literally. Thanks to the flower scent, made out of roses and mimosa, this fragrance sweetens any occasion to make it even more special.
Candle and diffuser collection
Be Natural
The best part of being at home is to be natural and feel like yourself. This bergamot and eucalyptus fragrance will make you feel fresh. Get some real natural vibes into your home.
Candle and diffuser collection
On the top
Are you always reaching for the sky? Then this bergamot and citrus fragrance will make you daydream. Get to cloud nine in no time!
Candle and diffuser collection
Home Fragrances
Each one of our candles is made to make you experience different sensations and moods. All made with the same purpose of creating a unique and welcoming home setting.
The Essence
Discover our essence
Do you want to enjoy Kave's smell and essence? Get the fragrance that makes our stores unique, so you can bring these welcoming vibes into your home. Because our home is your home.
The way we smell determines our essence and individuality. Dive into your Kave Home with this unique fragrance. Make yourself at home.

Shop collection