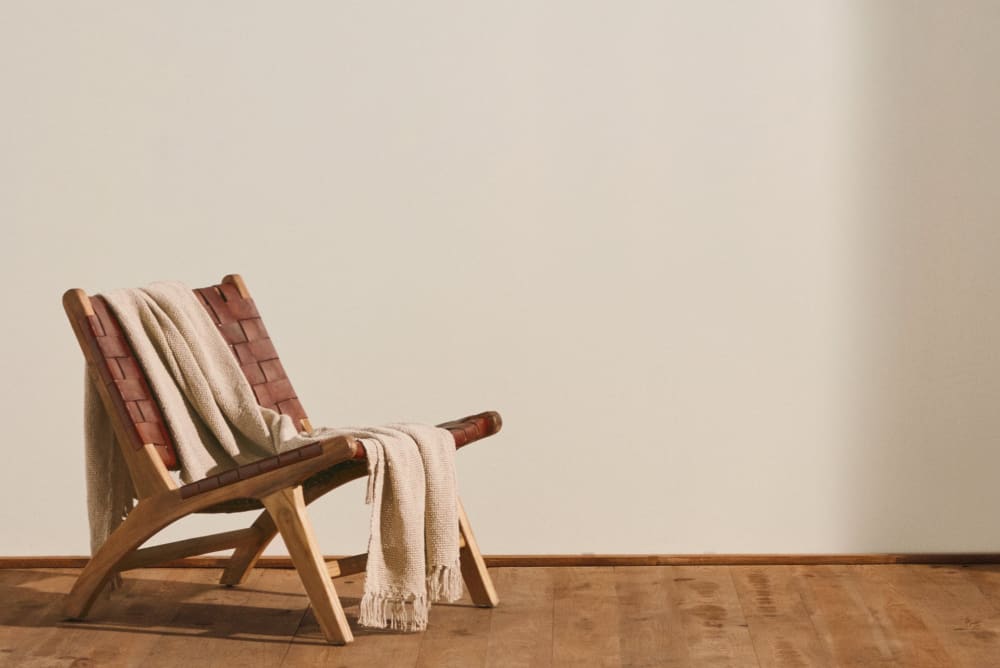 From 21/11 to 27/11
BLACK FRIDAY 2022
Black Week on furniture and decoration
You'll find unbeatable deals and discounts in all our furniture and décor categories: chairs, tables, storage, sofas, armchairs, pouffes, stools, lighting, fabrics, decoration and much more. The perfect opportunity to update your space or give yourself a treat. Or if you're the extra organised type, get ready for Christmas with incredible discounts.
What is Black Friday?
Black Friday is one of the most hotly anticipated days of the year, with most brands offering huge discounts on a wide range of products. And why is it always celebrated on the last Friday of November? One of the most frequently-cited Black Friday origin stories dates back to the 60s in the United States. Police forces started to use the term to describe the annual spike in foot and car traffic that would occur on the day after Thanksgiving as people went out to start their Christmas shopping.
At Kave Home, we think that every home is unique and should express the true self of whoever lives there. So don't miss Black Friday at Kave Home – the chance to decorate your home, your way, and above all at the best price.
How can I find the Black Friday deals?
Very easily! We've gathered all our products with a Black Friday discount into one specific selection. This will be divided into categories: chairs, tables, storage, sofas and armchairs, pouffes and stools, decoration, fabric and lighting. This will make it much easier to find what you're looking for.
Black Week
At Kave Home, we aren't just offering discounts and special offers on the Friday – we've got a whole Black Week of surprises and deals from 22 November to 28 November.
Black Friday in physical stores
Our online Black Friday discounts and promotions will also be available in our physical stores in cities such as Barcelona, Madrid and Vigo. If you see a product on the website that isn't available in one of our outlets, don't worry! You can order it online using the computers in store and have it delivered there or to your home.
---
Find the Kave Home sofa you were looking for this Black Friday. Choose from our specially-curated selection of sofas, sofa beds, armchairs and chaise longues to furnish your home. Sofas in every size, with two or three seats, and in every style, colour and design. We've also got the biggest trends covered, including corduroy and velvet.
We've got coffee, extendable or side tables for your living room as well as dining tables and desks in every style and material. Combine them with the perfect chairs in wood, fabric, velvet... whatever you like! Find the furniture you've been looking for with a big Black Friday discount at Kave Home.
We make all kinds of mattresses to make sure you get the best night's sleep. On Black Friday, we're bringing you unbeatable discounts on mattresses in a variety of sizes, as well as pillows, beds, mattress toppers, headboards, box frames and bases. Because we've got everything your bedroom needs.
From ceiling and wall lights to table and floor lamps, discover our collection to light up your home like never before. Illuminate your living room, dining room, bedroom, or any space you like. Find the lamp you've been looking for with a Black Friday discount in the Kave Home lighting category.
This Black Friday, choose a Kave Home rug for every room. There's one for every space: living room, bedroom, hallways or anywhere you like. We've got them in all sizes, too. There are rugs in every material and look: PET, fur, fabric, woven, natural fibre, rattan... designed to suit your home. And check out our full décor and accessories collection, featuring mirrors, clocks, pictures and more. And with lots of offers, too.
Choose from our collection of outdoor furniture for your garden, terrace or balcony and enjoy this Black Friday with unbeatable offers for you and your home. Chairs, tables, sofas, storage and decoration – bring the latest trends to your outdoor space with Kave Home garden furniture.